The Controversy Over Whether Stevie Wonder's 'Superstition' Was a Cover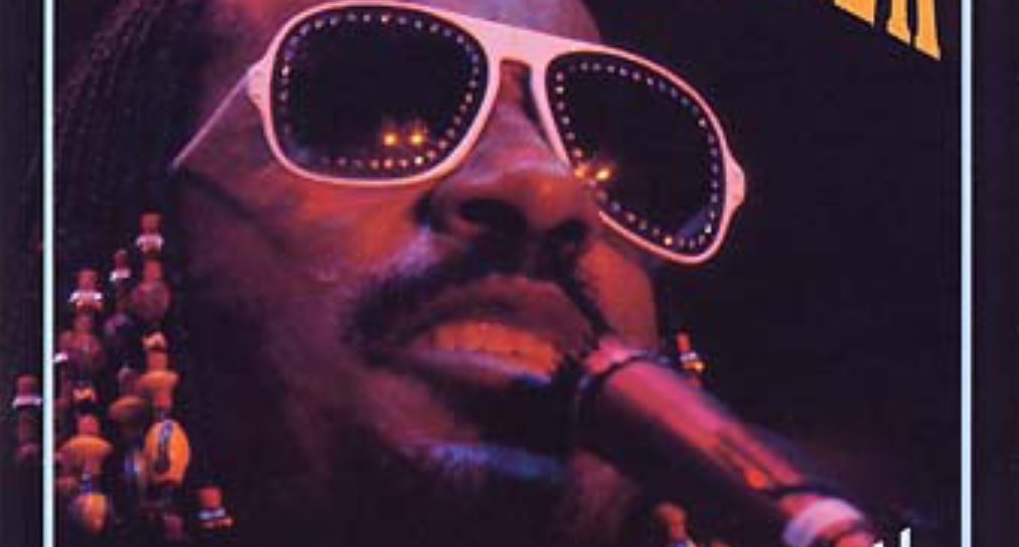 Today, we look at the controversy over Stevie Wonder's classic song, "Superstition," and how while Wonder wrote the song, it was technically also a cover song….kind of (hence the controversy).
This is Cover Up, a feature where I look at the early life of songs that became famous when someone covered them.
This is tricky because technically speaking, the cover was released first AND the "cover" is by the guy who WROTE the song in question, but I think it still technically applies for reasons that will become clear.
Generally speaking, Stevie Wonder played all the instruments on his songs when he wrote them, but on the actual records, he would have session guitarists play on the tracks. The great guitarist Jeff Beck was in a bit of a crossroads in his career and he suggested that he could play guitar on the sessions for Wonder's then-upcoming album, Talking Book. In exchange, Wonder would agree to write him a song.
One day, Beck was just fooling around with a drum beat. Wonder liked the sound of it and told Beck to keep it up and then Wonder came up with the iconic guitar riff that became "Superstition." Wonder agreed that "Superstition" was Beck's song, as per their deal.
Beck recorded "Superstition" with bassist Tim Bogert and drummer Carmine Appice as a new "supergroup" called Beck, Bogert & Appice…
It was clearly a hit tune. However, while Beck recorded the tune in July, due to various delays, his version of the song didn't come out until early 1973.
Meanwhile, Berry Gordy, the head of Motown, heard the tune and insisted that Wonder release "Superstition" as the first single off of his album (at the time, Gordy's deal with Wonder allowed Gordy to control which songs were released as singles and WHEN they were released as singles and he knew a hit when he heard it), which happened in October 1972 and, unsurprisingly, the clearly hit tune was, in fact, a hit tune…
When Beck's version came out, it charted a bit, but his version was now clearly seen as the cover of the Wonder version, and the Wonder version hit #1 on the Billboard Hot 100, totally ruining any chance of the Beck version being a hit.
Beck, as you might imagine, was less than pleased at the time. In a January 1973 interview with Rolling Stone, Wonder explained, "Well, I'd written a thing for them – they wanted 'Maybe Your Baby,' and I said no, do this, this is even better, and I wrote 'Superstition' that same night. And they wanted the track, which I couldn't give them, 'cause of Motown, so I said, 'I'll give you a seven [a 7-1/2 ips tape] and you all work on it and I'll play on the session, 'cause he said he'd play on a thing of mine. And I wrote another thing for them which was even more like Jeff Beck, a thing called 'Thelonius' which they haven't done anything with, it's really bad [Stevie sings, scatting with triple-timed kneeslaps] . . . but I told him I was using 'Superstition' for my album. The tune I wanted to release as a single was 'Big Brother,' but that was done too late to come out as a single. Motown decided they wanted to release 'Superstition.' I said Jeff wanted it, and they told me I needed a strong single in order for the album to be successful. My understanding was that Jeff would be releasing 'uperstition' long before I was going to finish my album; I was late giving them Talking Book. Jeff recorded 'Superstition' in July, so I thought it would be out. But I did promise him the song, and I'm sorry it happened and that he came out with some of the arrogant statements he came out with. I will get another tune to him that I think is as exciting, and if he wants to do it, cool."
So yeah, there was some hard feelings, but I guess time healed all wounds. The two even did the song together for the 25th anniversary of The Rock and Roll Hall of Fame…
This was a tricky version, but I think it's interesting enough to still count it.
If anyone has a suggestion for a future Cover Up, drop me a line at brian@popculturereferences.com