The Mystery Over Who Decided That Bowling For Soup Would Cover '1985'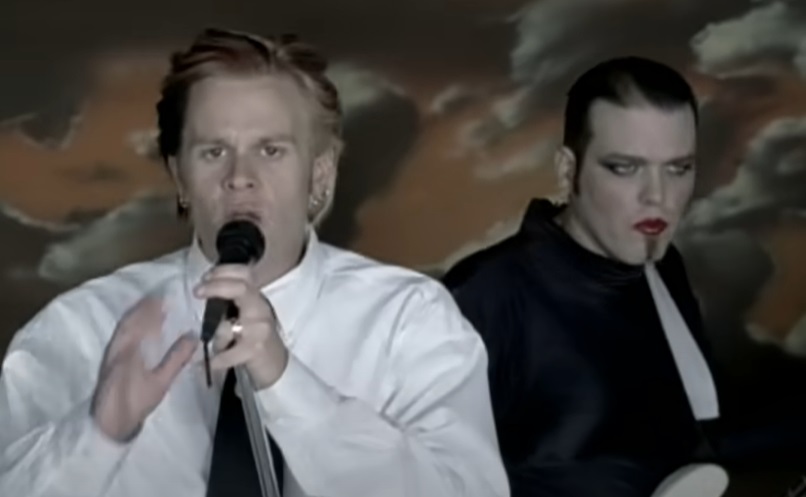 Today, we look at the surprising confusion over why Bowling For Soup recorded SR-71's song, "1985."
This is Cover Up, a feature where I look at the early life of songs that became famous when someone covered them.
Reader Zach L. wrote in to suggest this one.
The rock band SR-71 took a bit of a circuitous path with its third (and, as of 2022, final) studio album, 2004's Here We Go Again, as it was released only in Japan and was not available in the United States outside of the band selling it as a Japanese import on their website. As a result, the album naturally didn't have a major presence in the United States. This is likely why people don't know that the album had a song on it called "1985."
Later in 2004, though, the rock band, Bowling For Soup, covered the song and "1985" became a surprise crossover hit, getting all the way to #23 on the Billboard Hot 100…
The interesting thing about the cover, though, is how both groups recall how the cover came about, with each version being essentially the opposite of each other.
SR-71's Mitch Allan recalled at the time, "By now you all know that our song "1985" has been released by another band, Bowling For Soup. Well the great news is that it is BLOWING UP! It's a funny story how this came about. The lead singer and songwriter of BFS , Jaret Reddick, got a hold of "1985" from the new SR-71 CD HERE WE GO AGAIN and loved it and wanted to record it for their new CD, A HANGOVER YOU DON'T DESERVE. We were so flattered that we said hell yeah! He did a little work on it lyrically to make it more Soupish while they recorded it and the next thing you know – IT'S A HIT! We are so proud of those guys. The 2 bands have been friends for years. We met through a mutual friend, Butch Walker, who was producing their last CD at the time (the one with The Girl all the bad guys want) and actually produced this one as well. We've talked about working together for the last 5 years so this is a nice surprise. So don't forget, while you are requesting — no make that DEMANDING "In Your Eyes" by Mitch Allan, throw in a shout for "1985" by Bowling For Soup."
Meanwhile, Bowling For Soup's Jaret Reddick recalled at the time, "The song was originally written by my friend Mitch allen from SR- 71….He called me up while I was in the studio and said he had a song I should hear, because it had BFS written all over it……..I loved the hook of this song right away, and decided, yes, he had stubled on a GREAT BFS song….So, he let me have my way with it, and we went into the Studio with Butch Walker and recorded it in a day….I think everyone will hear some things in this song that will bring up a smile or two…..And the video, well, we set the bar pretty high on the last album, b"
That's pretty hilarious. I normally say that I imagine that the truth is somewhere in the middle, but I really don't know where the "middle" of those two stories would be, as presumably it would come down to ONE of them calling the other one, right? I guess the middle could just be that they mutually decided it would be a good idea.
Thanks for the suggestion, Zach!
If anyone has a suggestion for a future Cover Up, drop me a line at brian@popculturereferences.com