Gus Mocked Shawn Over His 'Clue Face' On Psych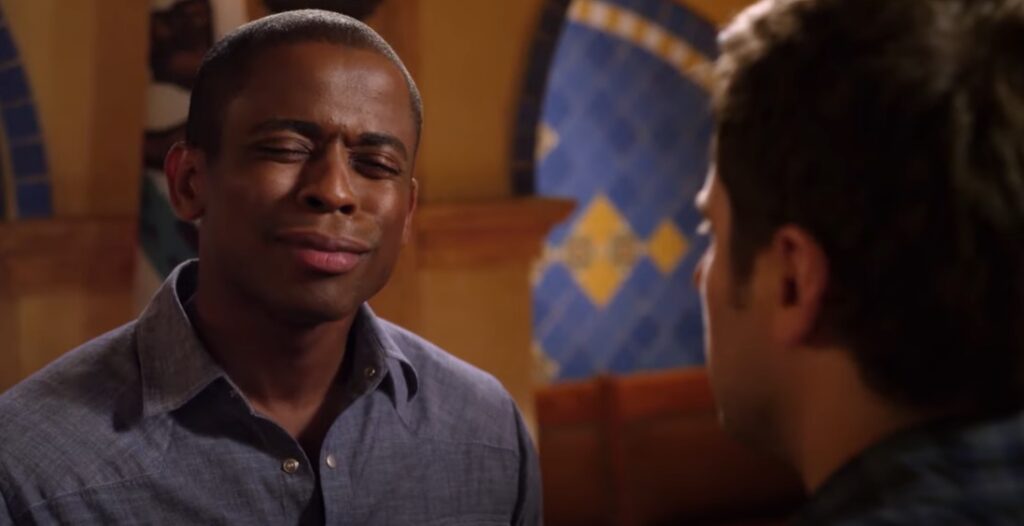 Today, we look at the time that Gus mocked Shawn's "clue face" on Psych.
In Meta-Messages, I explore the context behind (using reader danjack's term) "meta-messages." A meta-message is where a creator comments on/references the work of another creator (or sometimes even themselves) in their work. Each time around, I'll give you the context behind one such "meta-message."
The long-running TV dramady, Psych (which, I guess, is technically still going, as they do occasional reunion specials still), is/was about Shawn (James Roday Rodgriguez), a young man with an almost paranormal sense of observation, and his business partner and lifelong best friend, Gus (Dule Hill). Shawn's ability to find clues was so great that he kept helping out the local police department so much that they determined that the only way that he could know all of these clues is if he was involved in all of these crimes.
To prove otherwise, he claimed to have psychic powers, and then faked his psychic abilities. This led to him being hired as a psychic consultant to the police department, forming a business with Gus (who knows the truth).
In any event, with shows like this, you have to demonstrate when Shawn is seeing something, so in Psych, Shawn's eyes narrow, he tilts his head and often, for the audience at home, the screen will highlight what it is that Shawn has zeroed in on. Here is a fairly random example I found from a quick internet search…
Okay, so Shawn's been doing that for years when, in an early Season 5 episode, "Not Even Close… Encounters," Gus reveals that he can see when Shawn gets a clue, and mocks Shawn's "Clue Face"…
Later, their old friend, Dennis (Freddie Prinze Jr.), who is helping them on this particular case, also notices Shawn's "Clue Face"…
Very cute stuff.
If anyone has a suggestion for a good Meta-Messages, drop me a line at brian@popculturereferences.com!