The Nanny Mocked Characters Hiding Pregnancies With Props…While Doing Just That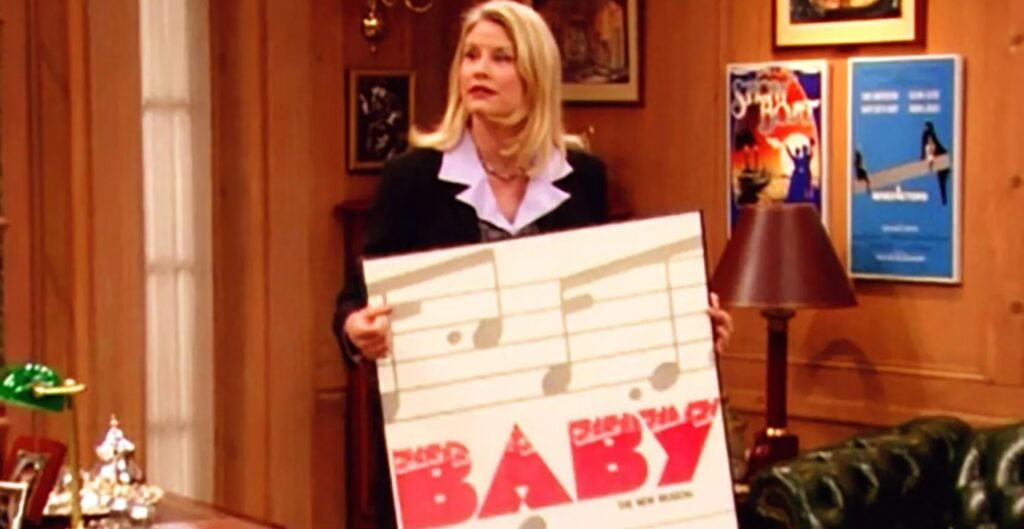 Today, we look at the time that The Nanny poked fun at how TV actors use props to hide their pregnancy while…using props to hide an actor's pregnancy.
In Meta-Messages, I explore the context behind (using reader danjack's term) "meta-messages." A meta-message is where a creator comments on/references the work of another creator (or sometimes even themselves) in their work. Each time around, I'll give you the context behind one such "meta-message."
A regular thing in the world of TV sitcoms is having to deal with the fact that the stars of TV shows are often adults in their 20s and 30s, and that's precisely the age where people often get pregnant, so TV shows regularly have to decide whether to write the pregnancy into the series or cover it up. Very often, there's no realistic way to work a pregnancy plot into a series, so the show will go into cover-up mode. Like on The Cosby Show, Claire Huxtable already had five kids with her oldest daughter nearly getting married when actor Phylicia Rashad got pregnant in real life, so it wouldn't make sense for Claire to be pregnant on the show, so the show just covered her growing belly with props, or had Claire sick in bed, and eventually, Claire went on a trip for the time of her actual giving birth.
Similarly, on Seinfeld, it didn't fit the plot for Elaine Benes to be pregnant, but her actor, Julia Louis-Dreyfus, had two kids while working on the series. Luckily, women's styles of the 1990s were relatively baggier, so the show was able to hide it pretty easily for most of her pregnancy, but had to use props at times to cover her growing belly, like in the Season 3 episode "The Subway," where Elaine has a big present in front of her stomach throughout the episode…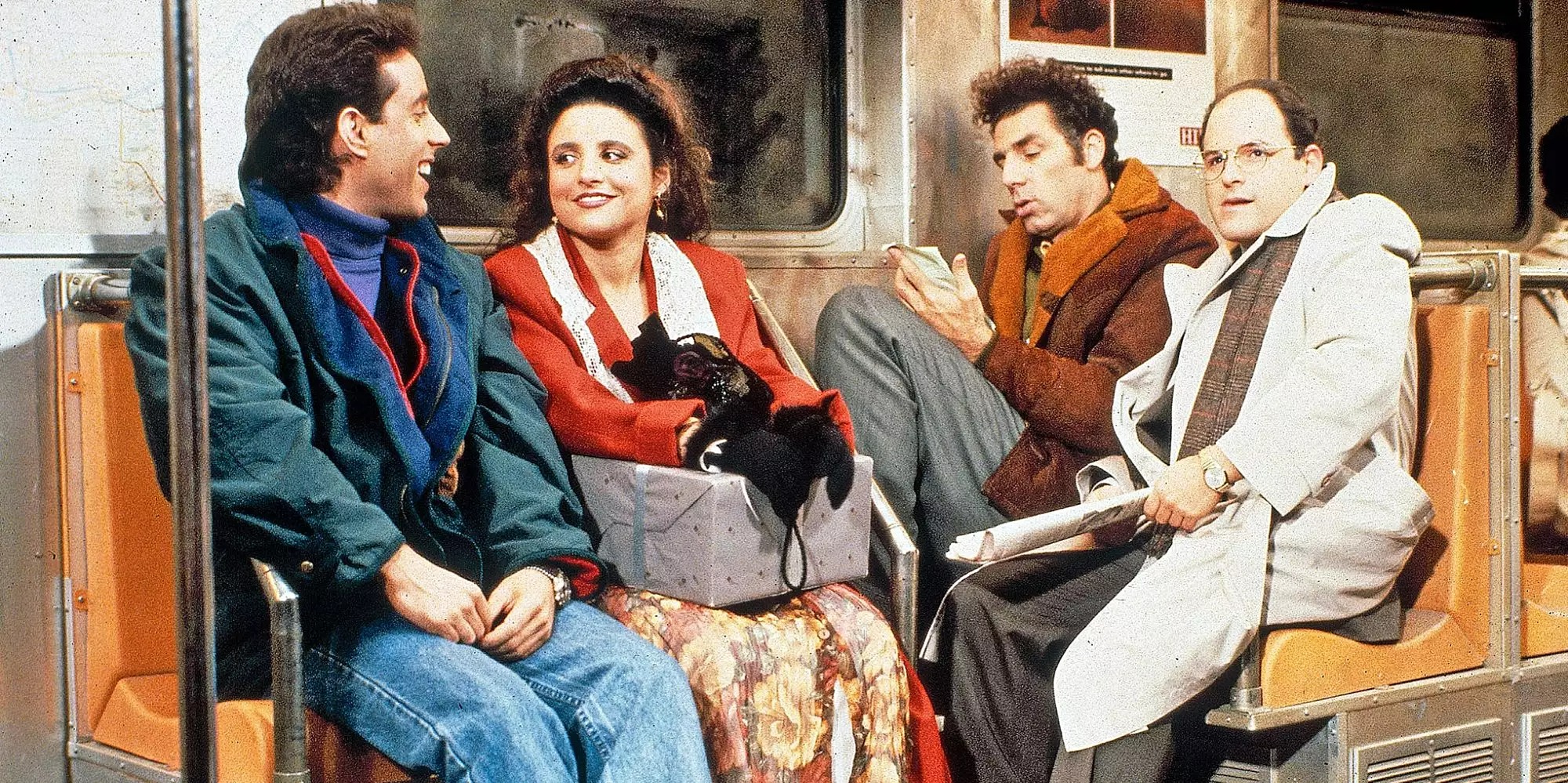 Well, in Season 5 of The Nanny, Lauren Lane was pregnant, and it didn't really fit her character, C.C.s, current setup on the show, so the show came up with ways to hide her pregnancy, like having Cece starting to eat a lot after her longtime crush, her boss, Maxwell Sheffield (Charles Shaughnessy), began dating Nanny Fran Fine (Fran Drescher).
In Season 5's "Mommy and Mai," CC mocks how ridiculous Seinfeld was for hiding Louis-Dreyfus' pregnancy with props while, of course, Lane is herself covered with props throughout the episode, with the props becoming more and more absurd as the episode goes on, with the most hilarious being a giant musical poster called Baby…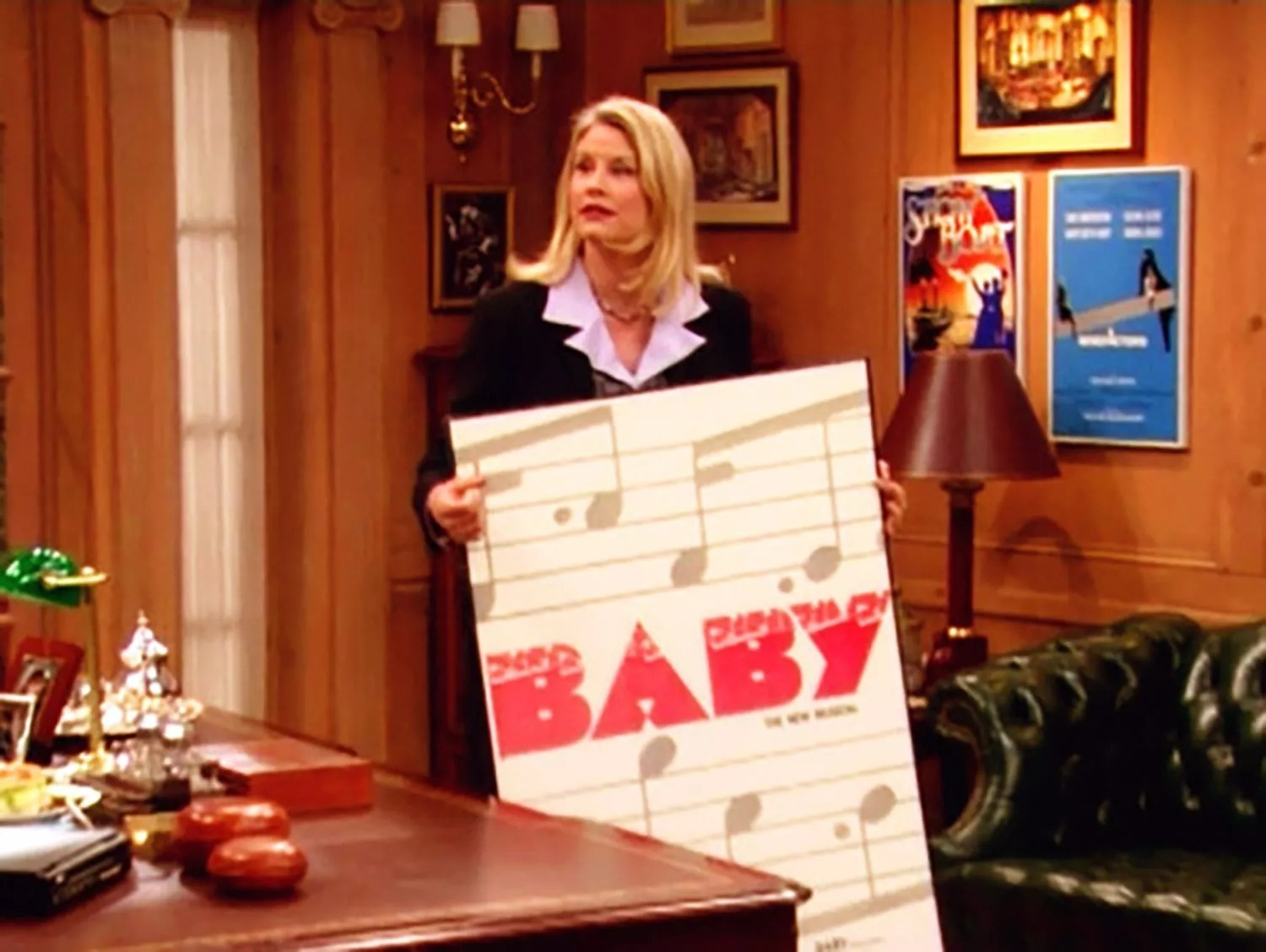 Very clever.
If anyone has a suggestion for a good Meta-Messages, drop me a line at brian@popculturereferences.com!