Harry Lime Uses the Cuckoo Clock to Defend His Evil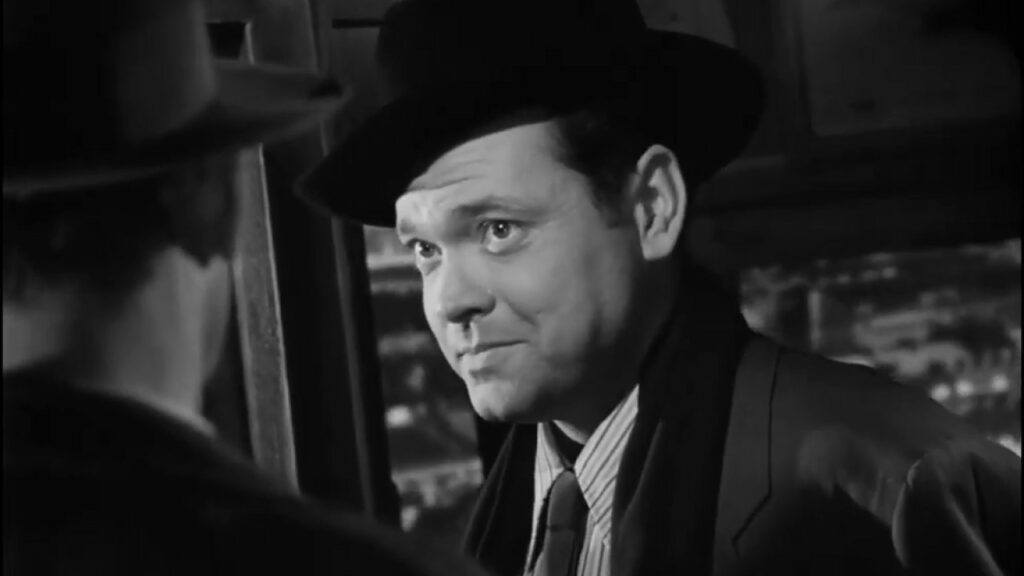 Today, we look at how Harry Lime used the cuckoo clock to defend his evil actions in The Third Man.
This is To Quote a Phrase, a spotlight on notable pop culture quotes.
October is To Quote a Phrase Month!
The Third Man is a classic 1949 noir film by director Carol Reed, with a screenplay by Graham Greene (adapting his own novella of the same name) about an American author named Holly Martins (Joseph Cotten), who is down on his luck and has moved to Austria where his old friend, Harry Lime (Orson Welles) has offered him a job. However, soon after Martins arrives, Harry is killed in a streetcar accident, but there were three mysterious men at the scene of the accident. Martins believes his friend was murdered, so he investigates, and discovers that Harry was up to no good in Austria, selling diluted black market medicine that was leaving children crippled.
Martins identifies two of the three men at the scene, but can't seem to discover the third man, until he is shocked to learn that it is Harry, who had faked his own death!
Harry meets with his old friend on a Ferris wheel, and basically threatens to kill him to prevent him from revealing his secret, but when Holly explains that the authorities know Harry is alive, Harry backs off his threats, and asks his friend to still come work for him. Harry defends his actions, pointing to the people below, "Look down there. Would you really feel any pity if one of those dots stop moving — forever? If I offered you twenty thousand for every dot that stops, would you really, old man, tell me to keep my money or would you calculate how many dots you could afford to spare?"
He then continues his argument for why his evil is not that big of a deal, in the most famous line of the film, "After all it's not that awful. You know what the fellow said – in Italy, for thirty years under the Borgias, they had warfare, terror, murder and bloodshed, but they produced Michelangelo, Leonardo da Vinci and the Renaissance. In Switzerland, they had brotherly love, they had five hundred years of democracy and peace – and what did that produce? The cuckoo clock. So long Holly."
That's not actually historical, but it's an amazing line, and Welles added it to the movie on the fly (Welles didn't write it, he remembered hearing it from some old play).
Okay, folks, if you have notable quotes from TV, movie or music that you'd like to see me spotlight this month, drop me a line at brian@poprefs.com!