Here's Who I Think is the Bleeding Heart Killer on Big Sky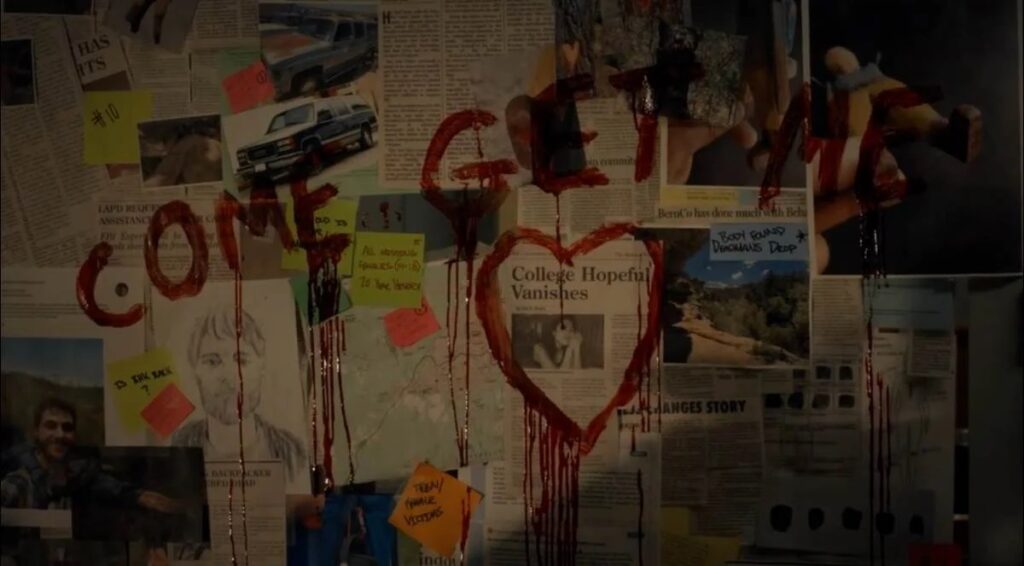 Today, I make my best guess as to the identity of the Bleeding Heart Killer on Big Sky.
This is a feature called "Me, I Expected It To Happen," about me sharing my predictions for mystery plots on serialized TV shows that I happen to be watching.
There are a few mysteries at play in this season of ABC's crime drama, Big Sky, but one of the MOST mysterious is the identity of the so-called "Bleeding Heart Killer," who was a serial killer who last struck about 20 years earlier.
The major suspect, of course, is the mysterious Walter (Seth Gabel), the biological son of Reba McEntire's Sunny, who apparently killed his abusive adopted parents after Sunny gave him up for adoption. She has since helped him stay off the grid for the past twenty years, with her son, Cormac, not even knowing that he HAS a half-brother. Her son, Cormac (Luke Mitchell), is with her second husband, Buck (played by McEntire's real life boyfriend, Rex Linn).
However, my guess is that Buck specifically used Walter as sort of his patsy all those years ago to help cover up his own crimes. He then realized he had to lay low, especially now that he had Walter as his patsy. However, years later, it is all unraveling as Walter keeps drawing attention to himself (by APPARENTLY killing a hiker in the Season 3 premiere. However, it is more likely that we will learn that he DIDN'T actually kill the hiker and his story of the hiker accidentally falling is actually true). Cassie Dewell, one of the stars of the series, is trying to get to the bottom of the hiker's mysterious death and she has Walter in her sights. Sunny has been trying to cover up for her son, including having Buck set fire to the cabin in the woods that Walter was living in to burn away any DNA evidence against her son.
That's partially because she believes that Walter killed one of the visitors to her "glamping" expeditions (glamorous camping). She covered up the woman's things and claimed she went home (in reality, Walter has her captive with him, but she's not dead. And she wants to be off the grid herself, as she stole some money from some bad people and she no longer trusts her boyfriend, who she HAD been laying low with on the glamping trip). When another member of the trip discovered the woman's bag (that Sunny had buried), she quickly put two and two together and knew that Sunny was up to some shady stuff. She started to call for help, and Buck then stabbed her to death.
Up until this point, we're meant to believe that Buck is a nice guy just caught up in his wife's nonsense with her first-born son, but we see Buck reacting to the blood on his knife in a way that screams "PSYCHO KILLER," so now I am betting that Buck is the actual Bleeding Heart Killer.
This is a bit more of a me-specific theme, but hey, if you have a suggestion for a prediction about a mystery on a show that you watch, you can still share it and I guess I can still post it. Drop me a line at brian@popculturereferences.com