I Bet Marvin Gerard is Behind Liz's Death on The Blacklist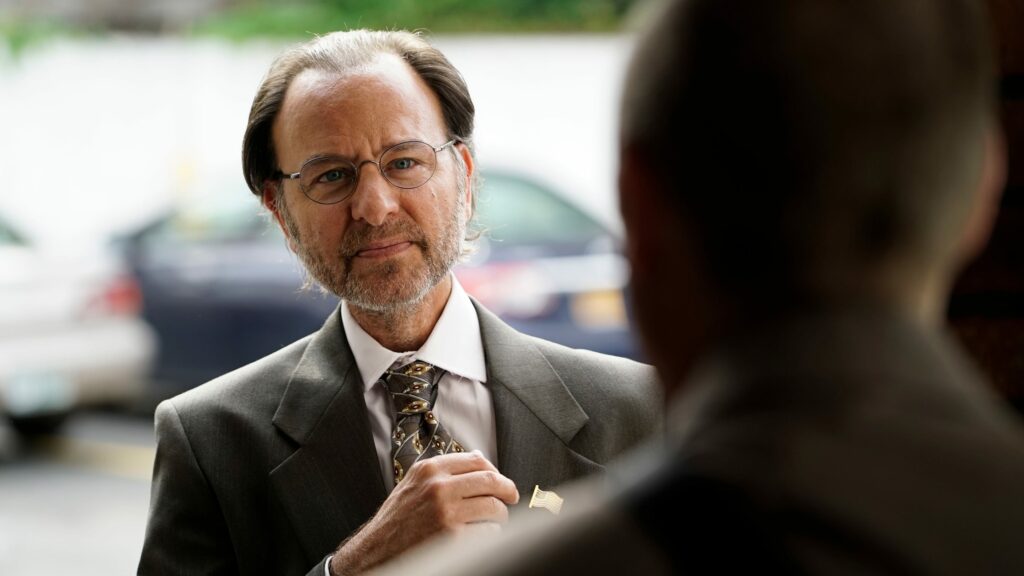 Today, I explain why I think Marvin Gerard will be the "big bad" on this season of The Blacklist.
This is a new feature called "Me, I Expected It To Happen," about me sharing my predictions for mystery plots on serialized TV shows that I happen to be watching.
One of the longest lasting non-regular cast members on NBC's long-running hit series, The Blacklist, is Fisher Stevenes' Marvin Gerard. He has appeared in eleven episodes of the series since his debut in Season 3, where James Spader's Red Reddington got Gerard, his off-the-books lawyer ("shadow counseling," meaning that he gave unofficial legal advice), released from prison so that he could serve as Red's full-time counsel (Red eventually got Gerard reinstated as an official lawyer).
The main point of the first eight seasons of the series was the relationship between Reddington and FBI Special Agent Elizabeth Keen. At the end of Season 7, Keen decided to become a criminal herself and take on Reddington. In an early Season 8 episode, she tricked Reddington into thinking that Gerard betrayed him when actually one of Gerard's junior associates actually did the betraying. Reddington had Gerard tortured before discovering the truth (after Liz and the junior associate had already walked off with 41 million dollars of Reddington's money to finance her operations against Red). Red apologized to Gerard and he apparently forgave him.
At the end of Season 8, after Red worked things out with Liz but she was still a wanted fugitive, Red was prepared to turn his criminal empire over to Liz by having her murder him in public view, allowing her to take his place and take over his immunity deal with the FBI (the centerpiece of the series is Reddington feeding information to the FBI to take down bad guys while helping Red's plans, as well). Liz can't bring herself to kill Red, but then she is killed by an agent of a bad guy that Liz had been working with earlier in the season to try to take down Red.
In Season 9, Red has determined that someone told that agent where Liz was with the intent of having her killed and now Red is looking for that person.
I think that person is Gerard, for three reasons:
1. The show has typically had Red face off against former friends, like the excellent arc involving Mr. Kaplan in Season 4 (Susan Blommaert was outstanding as Mr. Kaplan, one of Red's oldest allies, who turned on him when she decided he was bad for Liz)
2. Red had him tortured just last season due to Liz tricking Red into doing it! He HAD to have a grudge against Liz for that!
3. Gerard, interestingly, was likely motivated by a strange sense of loyalty to Red. He knew Liz would be a terrible leader of the organization, so he was, in his mind, being loyal to the organization by having her killed to keep her from ruining things.
Okay, that's my prediction. Just wanted to get that on the record (EDITED TO ADD: While I didn't take the idea from them, I noticed that Primetimer poster DWMarch posted about this before me, and I just wanted to give them proper credit).
This is a bit more of a me-specific theme, but hey, if you have a suggestion for a prediction about a mystery on a show that you watch, you can still share it and I guess I can still post it. Drop me a line at brian@popculturereferences.com