Here's Who I Think Killed Ben Glenroy on Only Murders in the Building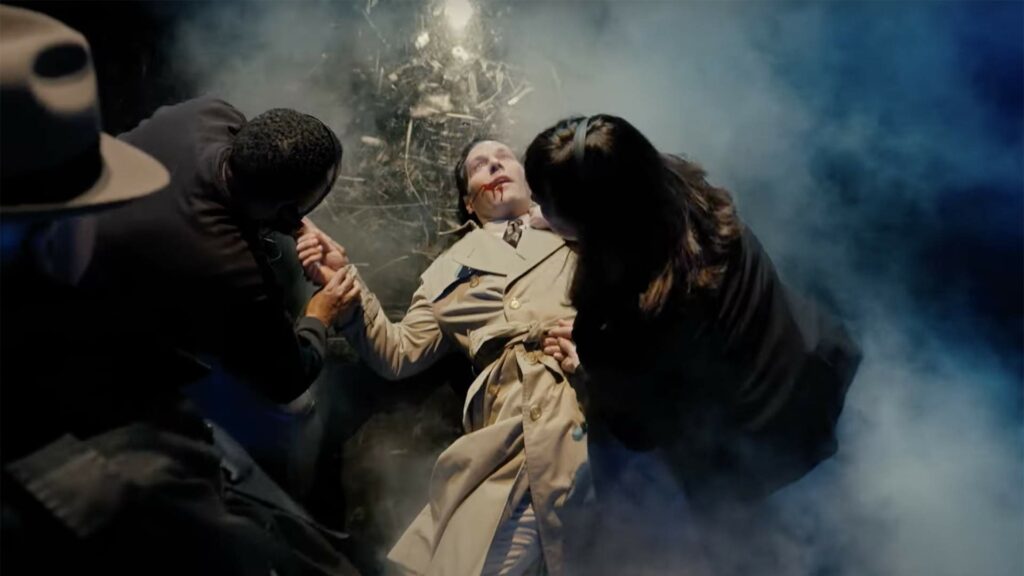 Today, I make my best guess as to how Ben Glenroy was killed on Only Murders in the Building.
This is a feature called "Me, I Expected It To Happen," about me sharing my predictions for mystery plots on serialized TV shows that I happen to be watching.
Reader Bobby asked me yesterday as to what my best guess was as to who killed Ben Glenroy (Paul Rudd) on the third season of Only Murders in the Building, so here ya go! Obviously, spoilers ahead!
If I HAD to pick someone as a MURDERER, I guess I go Tobert (Jesse Williams), as there was a clever line in the most recent episode where Mabel (Selena Gomez) tells Loretta (Meryl Streep), when Loretta is trying to get Mabel off of the scent of Ben's brother, Dickie (Jeremy Shamos), that murderers often insert themselves into murder investigations, which is just what Tobert has been doing. And, well, most of the other suspects just don't make sense, so I'm sort of left with him by process of elimination.
HOWEVER, that leads me to my main theory, which is that I think Ben wasn't actually murdered at all. Clearly, in the video where he's talking to "someone" in his dressing room, he's obviously talking to the cookies that are a "weakness" for him ("You come it all sweet and I want you so fn bad. You're going wreck my career and I'm going to let you." I've seen some folks argue that the show is making it TOO obvious that he is talking to the cookies there, as so many people have guessed that it was cookies he was talking to, but I don't buy that – that's giving the audience WAY too much credit, so I think it's a normal case of them being clever, not a case of them being so clever as to make people THINK they're being clever, while they're actually doing something ELSE). He most likely wrote "You Fucking Pig" on his own mirror to himself, for eating the cookies. Now, is he diabetic? Is he allergic to the eggs used to make the cookies? I dunno, but it would also explain why he had a red mark on his face before the show (an allergic reaction, I guess).
Anyhow, I think he faked his collapse at the theater (note that the tox screens were negative when he "died" at the theater) and then just had some more reaction to the cookies (A delayed reaction? Maybe he ate some more?) before he accidentally fell down the elevator shaft and died.
Obviously, some details need to be filled in (like perhaps someone accidentally poisoned the cookies or whatever), but I think the basic gist of it will be that he wasn't actually murdered at all, and just died by accident.
My main reason for this is that they still have yet to reveal that he was talking to the cookies. That's something that you would normally have revealed by now if that wasn't going to play into the reveal. So the fact that they're holding off makes me think that the fact that he is talking to the cookies must play a central role in the reveal, and there not being another "person" involved would certainly be a big reveal if it was just a tragic accident.
Anyhow, that's my best guess.
This is a bit more of a me-specific theme, but hey, if you have a suggestion for a prediction about a mystery on a show that you watch, you can still share it and I guess I can still post it. Drop me a line at brian@poprefs.com