How One Misunderstood Acronym Told us So Much About Phil Dunphy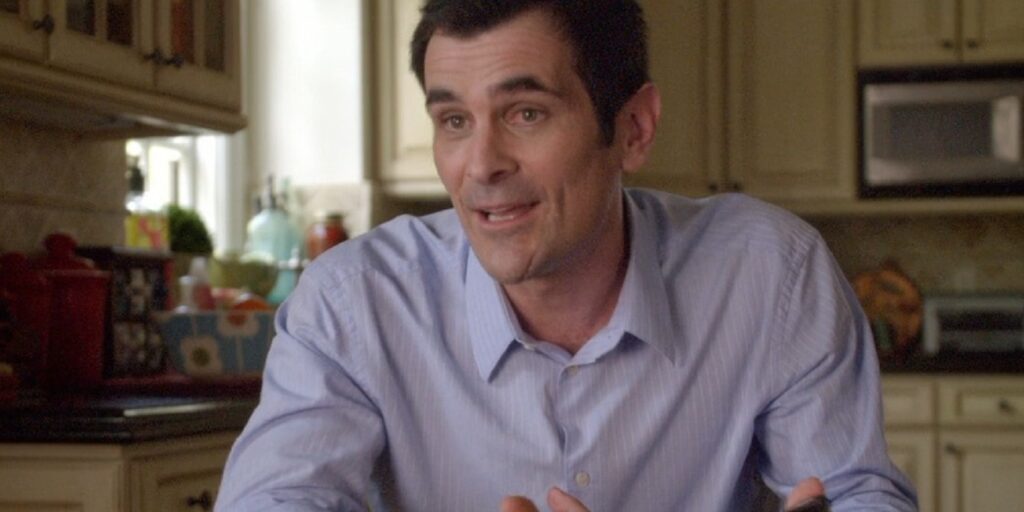 Today, we look at how a misunderstanding of an acronym told us so much about Phil Dunphy on Modern Family.
This is To Quote a Phrase, a spotlight on notable pop culture quotes.
October is a Month of To Quote a Phrase, both here and at Comics Should Be Good!
Towards the end of the first decade of the 2000s, it was a particularly bad time in the TV industry for sitcoms. Things were so bad that two successful TV creators, Christopher Lloyd and Steven Levitan, had to team-up to create a new sitcom together. The result, Modern Family, about the lives of the families of two adult siblings, Claire and Mitchell, and their father, Jay (and his new wife, Gloria, and step-son, Manny, who was the same age as Jay's grandson, Luke), was a major critical and commercial success.
One of the most popular characters on the show was Claire's husband, Phil Dunphy (Ty Burrell, who had just appeared on Lloyd's previous TV series, the short-lived Kelsey Grammer/Patricia Heaton vehicle, Back to You), who was an adorkable dad who desperately wanted to be liked by everyone, which was a problem in that his father-in-law, Jay, wasn't into that sort of thing (one of the awkward things about shows like this is that the initial conflict realistically can't last that long, so Jay and Phil's conflict was resolved by, like, Season 4, with Jay admitting he loved and admired his son-in-law, but then there's seven more seasons of Jay acting otherwise for the laughs).
Obviously, a guy like Phil would naturally try to relate to his kids on their own level, so Phil explains (the show was done in a "mockumentary" style, so the characters would reveal their innermost thoughts via "interviews") that he keeps up with all of the online slang so that he can relate to his kids. Of course, though, since he's a dork, he gets us slang alllll wrong, "I'm the cool dad, that's my thang. I'm hip, I surf the web, I text. LOL: laugh out loud. OMG: oh my God. WTF: why the face."
That one mistake in the pilot episode told us everything we needed to know about this delightful TV dad.
Okay, folks, if you have suggestions for cool pop culture quotes, drop me a line at brian@poprefs.com!