The Quintessential 'Must See TV' Lineup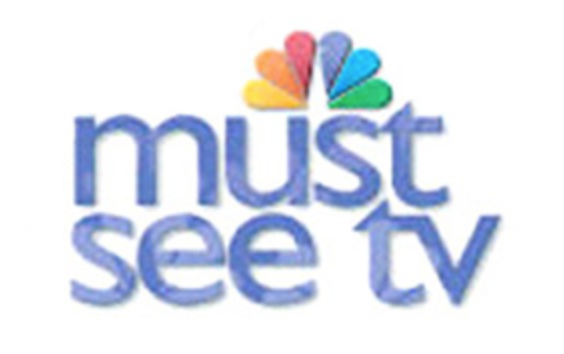 Today, we take a look at what the most common shows in NBC's "Must See TV" lineups were.
Knowledge Waits is a feature where I just share some bit of pop culture history that interests me that doesn't quite fit into the other features.
I was taking a look at the history of NBC's "Must See TV" lineup (which I determine started with the 1984-85 season with the debut of The Cosby Show and ended with the final season of Friends in 2003-04 (as NBC dropped comedies at 9-10pm in the following season and I'm sure not counting The Apprentice as "Must See TV."
So that's precisely two decades' worth of TV. I thought it would be fun to put together a "Must See TV" schedule based on the shows that had the most seasons in their specific time slot (so most seasons at 8pm, most season at 8:30pm, etc.). Amusingly, perhaps the two most famous shows in the history of "Must See TV," The Cosby Show and Seinfeld, did not make the list (Seinfeld was only in its famous 9pm slot for four seasons and while The Cosby Show had a long run at 8pm, it wasn't as long as Friends.
So here is the quintessential (AKA the most typical) "Must See TV" lineup…

Not a bad night of TV.
Okay, if anyone has a suggestion for a future Knowledge Waits (basically, interesting pieces of pop culture history), drop me a line at brian@popculturereferences.com.