Tina Cole Ironically Tries to Keep the Douglases From Going to Hawaii on My Three Sons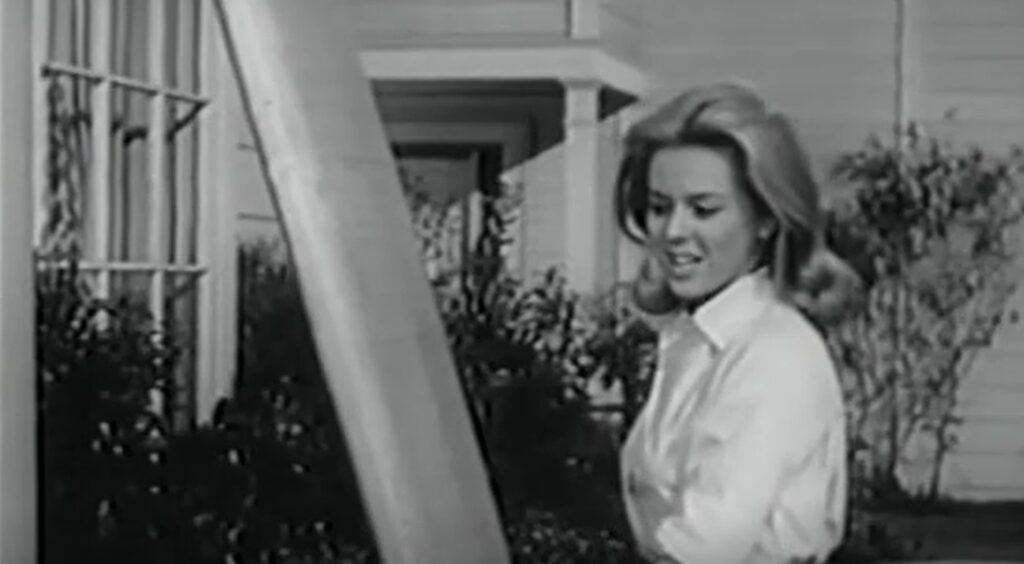 Today, I write about Tina Cole guest-starring on My Three Sons and trying to keep the Douglases from going to Hawaii on My Three Sons, a year after she was a regular on Hawaiian Eye.
This is "The Past Was Close Behind," a feature that spotlights moments, exchanges, etc. from older pop culture works that take on a brand new light when viewed in concert with later pop culture works or events. Basically, stuff that looks hilarious (or interesting) in hindsight.
Hawaiian Eye was one of a few different Warner Bros. TV shows that took the 77 Sunset Strip concept and just adapted it to different cities. In this case, obviously, the detective agency was in Honolulu, Hawaii.
The original setup of the series (that ran four seasons from 1959-1963) included Connie Stevens as a singer at the local hotel. During a contract dispute in Season 4, though, Stevens left the show, and so Tina Cole was brought in as Sunny Day (Troy Donohue also joined the cast). Here they are in a promotional photo for the show…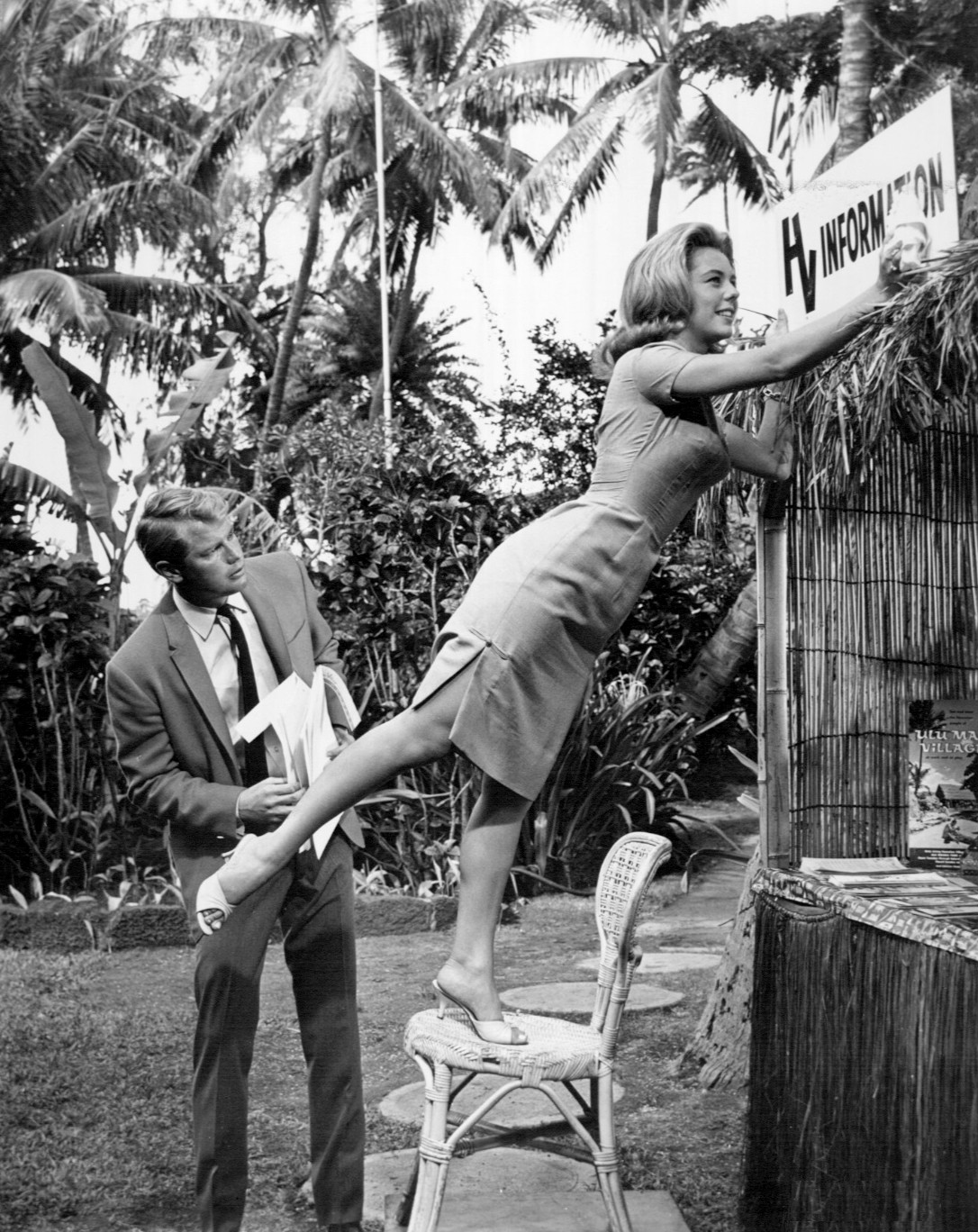 Cole's episodes aired in 1963 and the show ended that spring.
Well, less than a year later, Cole would guest-star on My Three Sons in the episode, "House for Sale," as Robbie Douglas' girlfriend, who is saddened when she learns that the Douglases are moving…to Hawaii!
She builds Robbie a surfboard, but then Chip Douglas' friend, Ernie, convinces her to help him sabotage attempts of the Douglases to sell the house. They then make the house look awful to all prospective buyers until they're discovered, and Steve Douglas discovers that his sons DON'T want to move to Hawaii, so the move is called off (I love the idea of oldest son, Mike, agreeing to move to Hawaii despite being engaged at the time).
So isn't that funny? A year after she starred on a show set in Hawaii (obviously filmed in Los Angeles, though), she plays a character trying to KEEP people from moving to Hawaii!
And, of course, Tina Cole was later re-cast on My Three Sons as Katie Miller, a DIFFERENT girlfriend for Robbie four seasons later who he meets when the Douglases actually DO move, to California this time around. Robbie and Katie get married and have three sons of their own on the series (Cole actually outlasted her TV husband on the series, as Robbie's actor, Don Grady, left the show before its final season).
Okay, folks, if you have any suggestions for a future The Past Was Close Behind, drop me a line at brian@popculturereferences.com!