That Time Hulk Hogan Stretched His Range And Played…Hulk Hogan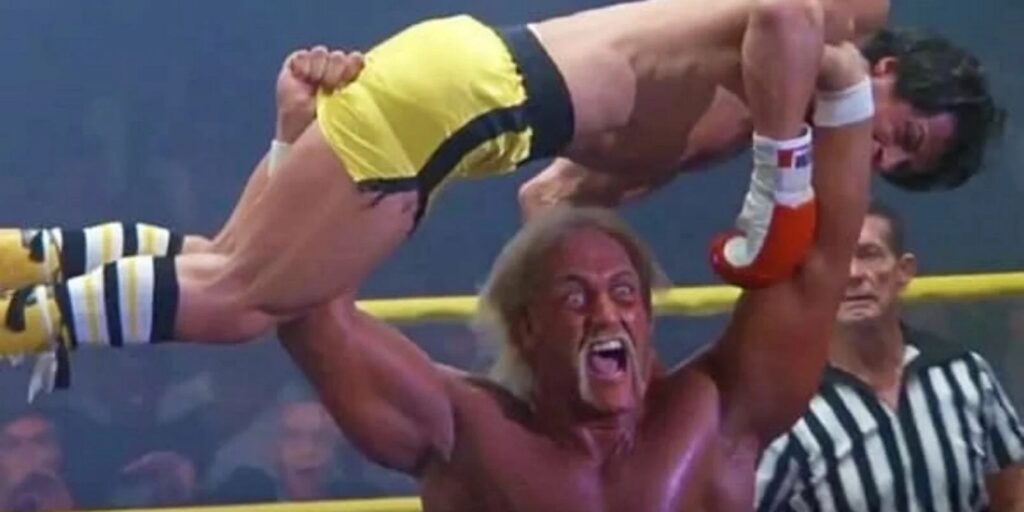 Today, we see how Hulk Hogan had a memorable fight with Rocky Balboa playing basically himself.
This is "My Name It is Nothin'," a look at when movies and TV shows feature celebrities, characters and/or famous people without featuring the actual celebrity/famous people. You know, changing the names so that you can tell the story without legal issues.
An interesting thing that you often see when it comes to pop culture history, is that people will very often conflate events into one general period. So, for instance, Terry "Hulk Hogan" Bollea's appearance as a wrestler that Rocky Balboa fights for a charity event in Rocky III (thereby showing that Rocky has lot a bit of his edge, in that he is engaging in shenanigans like this) is often lumped in with "Hulkamania"…
However, this appearance actually PREDATED "Hulkamania," and in fact, Hogan wasn't even part of WWE (then WWF) at the time the film came out! Hogan claimed that Vince McMahon Sr. actually FIRED him from WWF for appearing in the film. I can't say whether that's true, but it definitely IS true to say that whatever reasons there were behind him being let go (and, again, wrestlers were let go all of the time, which is why I'm a bit hesitant to necessarily concede that it was because of Bollea appearing in the movie. It sounds a bit like self-mythologizing, no?).
Whatever reason McMahon had for initially letting go of Hogan, his son, Vince McMahon Jr., quickly changed course when he bought WWF and re-hired Hogan, making him a central figure in 1984, hot off of Rocky III. Hulkamania was soon a major pop culture phenomenon.
In Rocky III, though, Bollea went by the name Thunderlips. Was it a rights issue with the name "Hulk Hogan," or was it just a creative choice? I have no idea.
If anyone else has a suggestion for a future My Name It Ain't Nuthin', drop me a line at brian@poprefs.com!