That Time Usher Had to Get Raven 'Back'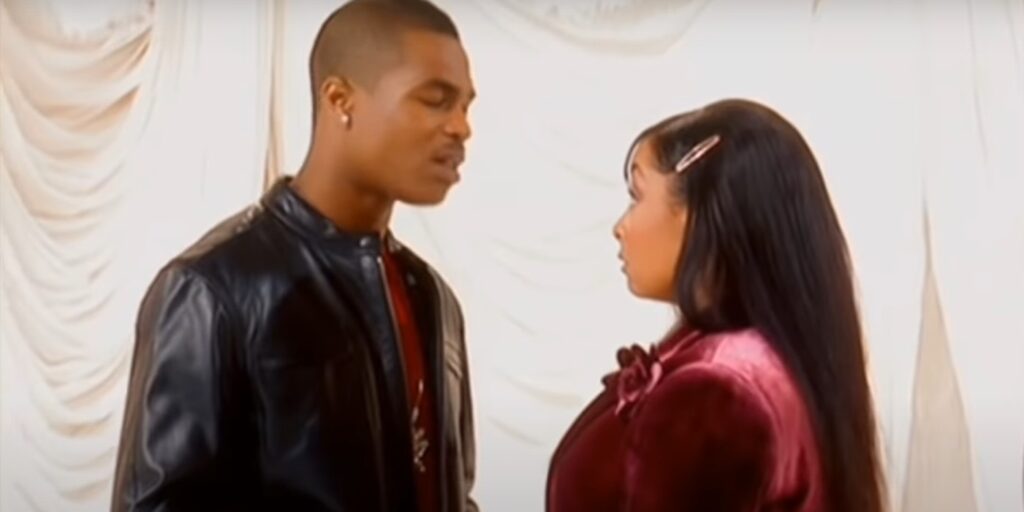 Today, see how a stand-in for Usher on That's So Raven! had to get Raven "back."
This is "My Name It is Nothin'," a look at when movies and TV shows feature celebrities, characters and/or famous people without featuring the actual celebrity/famous people. You know, changing the names so that you can tell the story without legal issues.
As I noted in the last time I featured an episode from this show in this feature (they did a lot of celebrity riffs like this, but this is the last one I'm featuring as part of my delayed Month of My Name It is Nothin') That's So Raven was a Disney Channel sitcom starring former Cosby Show child star, Raven-Symoné, as a teenager who received visions of the future, which she would often either try to avert (while, of course, unknowingly causing) or take advantage of, depending on what the vision was.
In Season 3's "Too Much Pressure," Raven and her best friend, Chelsea (Anneliese van der Pol), try to sneak into a dance studio to watch Raven's favorite singer, Pressure (played by Kevontay Jackson), who is obviously meant to be Usher. However, the owner and/or manager of the dance studio (played by the great Yvette Nicole Brown, four years before Community debuted) won't allow the girls into the studio unless they've paid for dancing classes, and all of the dancing classes are filled up except for one class for pre-teen boys, so Raven cons her little brother, Cory (Kyle Massey, later to receive his own Disney Channel series, Cory in the House), into paying for dancing lessons.
When Cory finds out that his sister deceived him, Pressure finds out, and the two figure out a way to pay Raven back..by casting her in Pressure's new video! The new song is "Gotta Get You Back," and Raven had a vision that she would star in the video. Well, thanks to Cory, she IS cast in the video, but she soon learns that by "Get you back," it means GET REVENGE, and she is humiliated throughout the video…
I dunno about you, but that's still a very big deal to star in a music video, even if you're being humiliated in the video, right?
If anyone else has a suggestion for a future My Name It Ain't Nuthin', drop me a line at brian@poprefs.com!