That Time Simon & Simon Needed an Assist From the Whiz Kids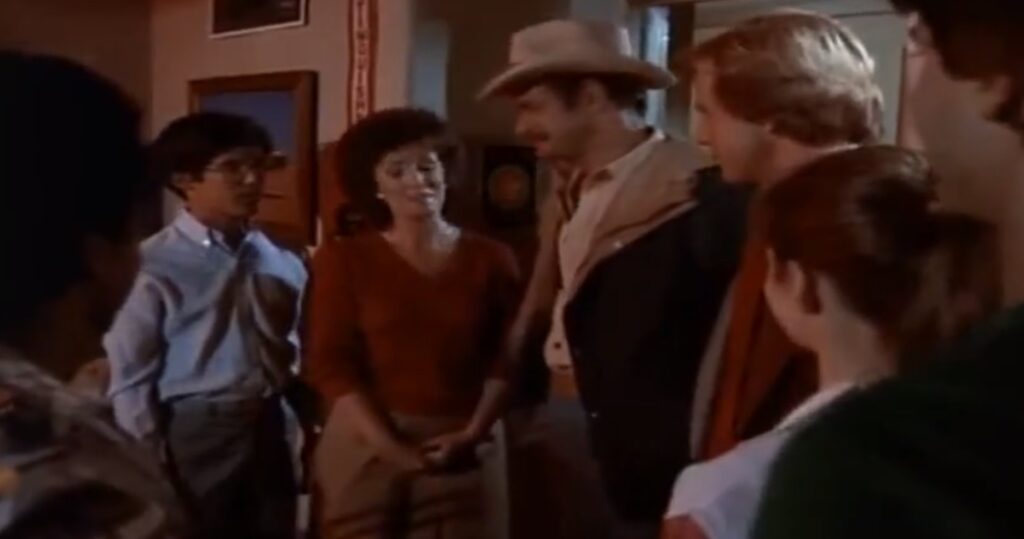 Today, we look at the time that Rick and AJ Simon had to turn to the Whiz Kids for help on a case.
This is Somewheres in This Universe, a feature examining when characters from TV shows make guest appearances on other TV shows (in non-crossover stories), thus establishing that the two shows share a universe.
November is Someewheres in the Universe month!
As I noted in a recent piece asking when people think the show jumped the shark, Simon & Simon was a long-running light drama about two mismatched brothers who ran a private detective agency in San Diego. There was the refined AJ (Jameson Parker) and his rough and tumble older brother, Rick (Gerald McRaney). Tim Reid had a long stint on the show as their police contact, Downtown Brown. When he left the series, Joan McMurtrey took over as their police contact, Abby Marsh.
The show was created by Philip DeGuere, and in 1983, DeGuere and Bob Shayne co-created a new TV series called Whiz Kids, starring a high school computer genius, Richie Adler (Matthew Laborteaux), who solves crimes with the help of his friends and Richie's computer skills.
Naturally, DeGuere wanted to use his hit series, Simon & Simon, to promote his new show, so one week, AJ showed up in an episode of Whiz Kids on Wednesday (Episode 3, "Deadly Access"), and then the Whiz Kids returned the favor the next day in the Season 3 episode of Simon & Simon, "Fly the Alibi Skies," which, as you can see from the episode number, ran very early in Whiz Kids' run on the air (AJ even had a bit of a flirtation with Richie's mother, Irene, which was likely meant to be a tool to tie the shows together more. And yes, Richie Adler's mom was, indeed, named Irene Adler. Weird).
AJ needs Richie (and his super-computer, Ralf) to help them on a case. It's all pretty straightforward stuff, including a lot of "Hey, here is Character Name, Character Name and Character Name."
Some people consider this a crossover, but I don't. For me, crossovers have to include an overarching plot. AJ appearing in an episode of the Whiz Kids, and the Whiz Kids appearing in an unrelated episode of Simon & Simon isn't a crossover, it's just characters appearing on each other's show.
Whiz Kids was a flop, not even lasting 22 episodes (there is an another interesting sort of controversy about the show, though, that I'll write about in the future).
Feel free to e-mail me at brian@poprefs.com for suggestions for other good non-crossover guest appearances by TV characters!