That's So Raven's Take on Brandy Went to the Dogs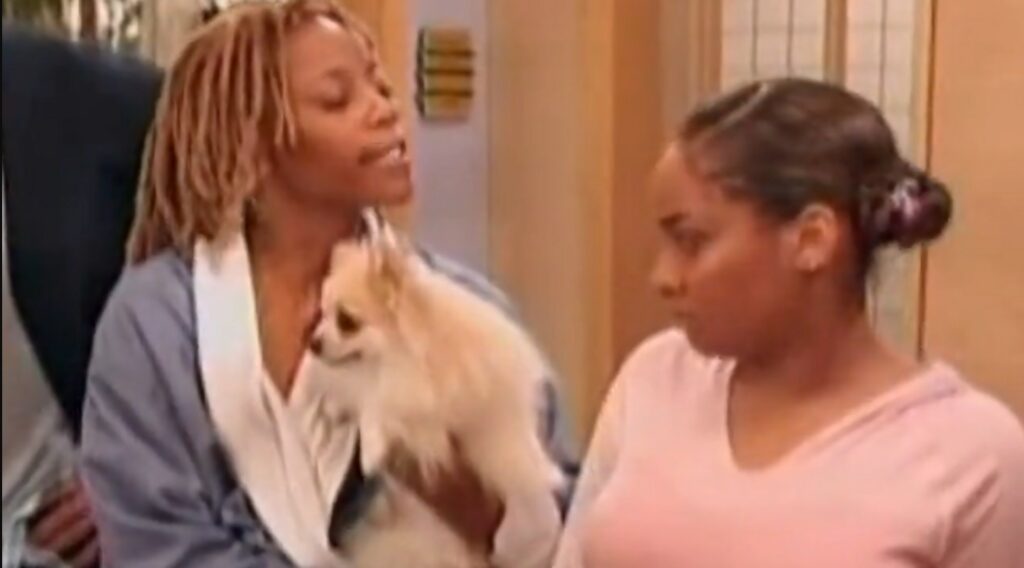 Today, see how That's So Raven handled their take on Brandy.
This is "My Name It is Nothin'," a look at when movies and TV shows feature celebrities, characters and/or famous people without featuring the actual celebrity/famous people. You know, changing the names so that you can tell the story without legal issues.
May is a Month of My Name it is Nothin' (or perhaps May Name it is Nothin')!
That's So Raven was a Disney Channel sitcom starring former Cosby Show child star, Raven-Symoné, as a teenager who received visions of the future, which she would often either try to avert (while, of course, unknowingly causing) or take advantage of, depending on what the vision was.
In Season 2's "Spa Day Afternoon" (the title is a reference to the film, Dog Day Afternoon, but it's weird, since the episode prominently features a dog, so you'd think they'd try to work "dog" into the episode title), Raven's mother wants to spend the weekend with her daughter at a spa, but Raven is disinterested. Things change, however, when she has a vision that her favorite singer, Maisha, is going to be at the spa. Maisha is a riff on the singer, Brandy, who had starred in the popular 1990s sitcom, Moesha.
So Raven agrees to accompany her mother in an attempt to meet Maisha, but instead, she inadvertently switches bags with the singer, resulting in her accidentally stealing Maisha's dog!
In the end, though, when Maisha (played by MADtv's Debra Wilson) discovers the lengths that Raven went to meet her, she's actually quite impressed, and gladly signs a CD for Raven. Raven, though, lets her mom know that even though she only came to meet Maisha, she DID end up having fun with her at the spa, as well.
Debra Wilson is nearly 20 years older than Brandy, so that was a bit of an odd casting choice, but otherwise, the episode was cute, especially when Maisha is actually thrilled that a fan was going to such great lengths just to get her autograph.
If anyone else has a suggestion for a future My Name It Ain't Nuthin', drop me a line at brian@poprefs.com!