When Cliff Gorman Played Dustin Hoffman Playing Lenny Bruce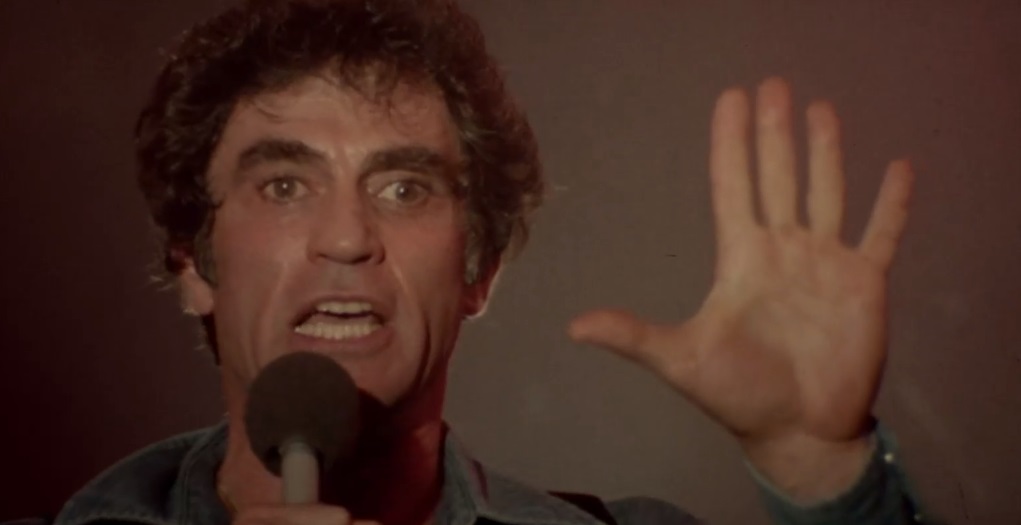 Today, see how Cliff Gorman played Dustin Hoffman playing Lenny Bruce in Bob Fosse's bizarre semi-autobiographical film, All That Jazz.
This is "My Name It is Nothin'," a look at when movies and TV shows feature celebrities, characters and/or famous people without featuring the actual celebrity/famous people. You know, changing the names so that you can tell the story without legal issues.
May is a Month of My Name it is Nothin' (or perhaps May Name it is Nothin')!
My buddy Garth suggested this one!
1979's All That Jazz is one of the strangest biopics ever, since it was directed and written by Oscar and Tony-winning director Bob Fosse (co-written by Robert Alan Aurthur, who produced the film) about Fosse's own life and death (which is weird, of course, considering Fosse didn't actually die until 1987), only with actors playing Fosse and his friends and family during a period based on his life in 1974, when he was finishing editing his film, Lenny, while also staging the iconic musical, Chicago, on Broadway ("All That Jazz" is a famous song from Chicago).
Fosse is played by Roy Scheider as "Joe Gideon," while Fosse's ex-girlfriend, Ann Reinking, played herself (as they were still dating in 1974) as Katie Jagger. Essentially, EVERYONE in the film was eligible for this feature, but as Garth points out, the most interesting one was Cliff Gorman as Davis Newman.
Davis Neman, of course, was Dustin Hoffman, who starred in Lenny, which was a biopic about Lenny Bruce. Here's a clip of Hoffman as Lenny Bruce from Lenny…
So in All That Jazz, Gideon is watching Newman's performance from the film as "the Stand-Up"…
So yeah, Gorman is playing Newman playing "the Stand-Up," meaning that he is acting as Dustin Hoffman acting as Lenny Bruce. That's amazing.
Thanks for the suggestion, Garth! If anyone else has a suggestion for a future My Name It Ain't Nuthin', drop me a line at brian@poprefs.com!