The Goodbye Girl Finally Has a Goodbye That She Can Handle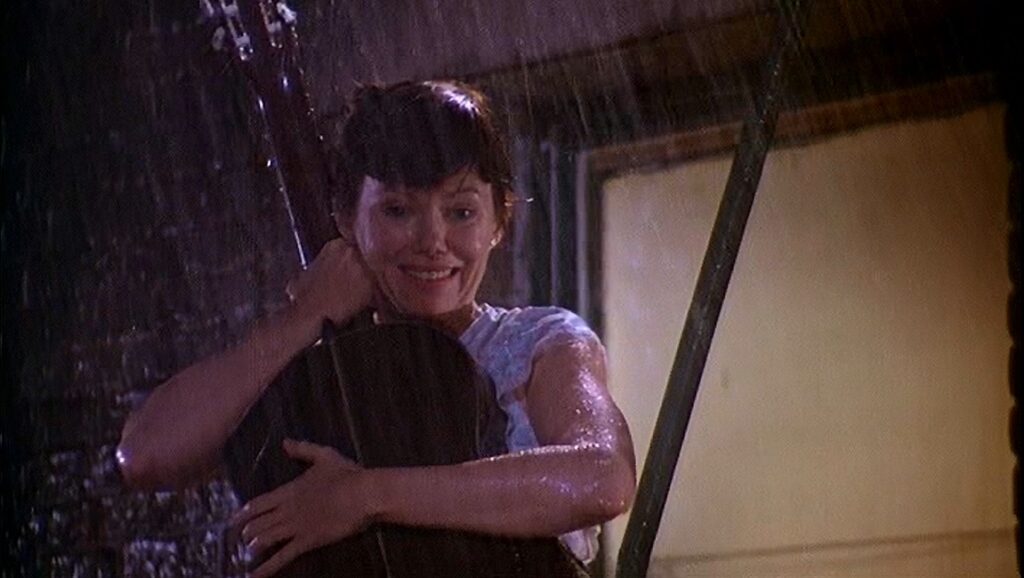 Today we look at a the powerful ending of the Neil Simon-written film, The Goodbye Girl.
This is "I Know Every Scene By Heart," a feature where I spotlight notable scenes in episodes or films that I don't otherwise feel like spotlighting as a whole (no knock on the episodes or movies in question, necessarily, I just really only want to talk about one scene. Although yes, often it is because I like the scene better than the episode/film).
The Goodbye Girl was a surprise blockbuster when it came out in 1977, becoming the first romantic comedy to gross $100 million at the North American box office and it netted Richard Dreyfuss his first (and only) Academy Award for Best Actor. Simon's script was also nominated for best original screenplay and Marsha Mason and Quinn Cummings both received acting nominations.
The concept behind the film is that Paula, a former dancer and her young daughter, Lucy, had been going from boyfriend to boyfriend for years, but had been living with a married actor in a Manhattan apartment long enough that Paula had given up dancing entirely. The problem is that she lost another boyfriend and this time, her jerk ex, Tony, sublet the apartment to an actor, Elliot, without telling Paula. When Elliot arrives, expecting to move in, things are tense, but they ultimately agree to share the apartment (Paula and Lucy share their room).
Elliot is a nice, if neurotic, actor, and he quickly bonds with the ten-year old Lucy. Over time, he also bonds with Paula and they fall in love. Things are going well until Elliot is "discovered" and receives a movie role. Paula and Lucy naturally assume that this is the end of their relationship, having gone through many similar breakups over the years. Elliot, though, is dismayed that Paula won't trust him (he has a great line about how he hates all of those other guys, as he's the only one who IS coming back and yet he won't get credit for that because they've all caused Paula to distrust all men, naturally enough).
However, Paula has grown enough during this time with Elliot that she is able to handle this goodbye well. She is not breaking down upon Elliot's departure.
Elliot, of course, then returns to the same phone booth that he used to call her to negotiate him being allowed to move into the apartment (it was a rainy night then, as well) and calls her, telling her that he has cashed in his first class ticket to get two economy tickets so that Paula can come with him on the movie shoot. She now realizes that he honestly IS returning to her and she is now thrilled.
I think Marsha Mason has such brilliant line readings throughout this scene. I still use some of her line reads in my every day, like if my wife asks me to do something, I'll do the "ANYthing" delivery that she uses here. And when she and Lucy (Quinn Cummings is AMAZING in this film) learn that he left his guitar (and thus he DEFINITELY is coming back), their joyous reaction is such a strong moment…
The Goodbye Girl is a good movie overall (Herbert Ross' direction really got no respect, which I think is unfair, as I think he did a fine job), but boy, do I love that ending scene in particular.
If you have any suggestions for other notable scenes you'd like to see me spotlight (preferably movies or TV shows where the scene you're interested in perhaps stands out more than the episode/film overall), drop me a line at brian@popculturereferences.com.