When Bob Barker Tried to Steal a Girl From Little Joe on Bonanza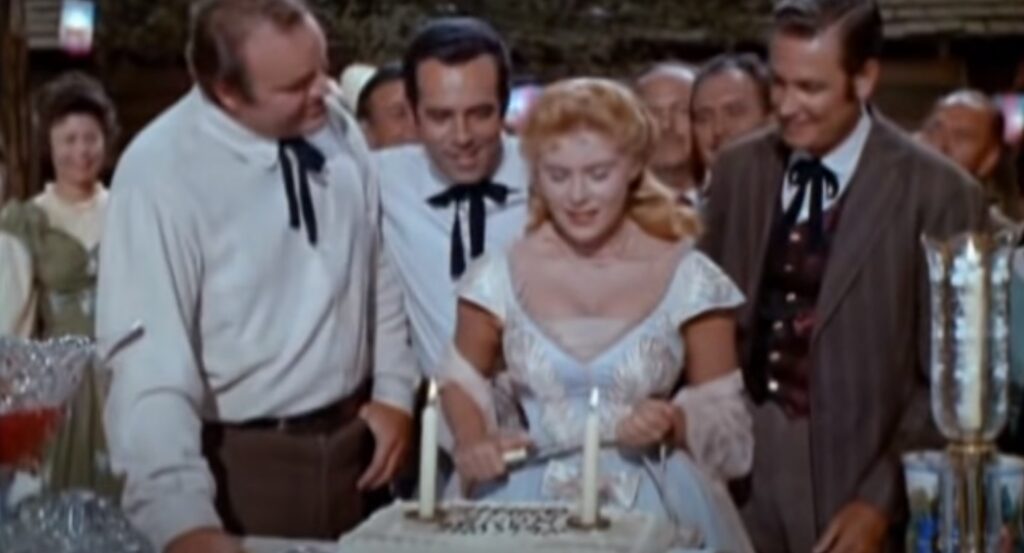 Today, we spotlight a rare acting performance by Bob Barker on a 1960 episode of Bonanza.
This is "I Know Every Scene By Heart," a feature where I spotlight notable scenes in episodes or films that I don't otherwise feel like spotlighting as a whole (no knock on the episodes or movies in question, necessarily, I just really only want to talk about one scene. Although yes, often it is because I like the scene better than the episode/film).
The great Bob Barker, the iconic game show host of Truth and Consequences and The Price is Right, has passed away at age 99.
Barker was a radio personality before becoming a star as a game show host. He sporadically appeared as himself in a few TV shows and movies, but the first time he ever did a TV acting role as someone other than himself was in a 1960 Season 2 episode of Bonanza, "Denver McGee," where the young daughter of former Marshall (and current rancher) Denver McGee returned from her schooling on the East Coast. She and Little Joe had a thing when they were younger, but now that she is back, she is playing hard to get.
Barker plays Mort, one of her suitors, in this cute sequence…
RIP, Mr. Barker