A David Corenswet Acting Scene That Screams 'Superman'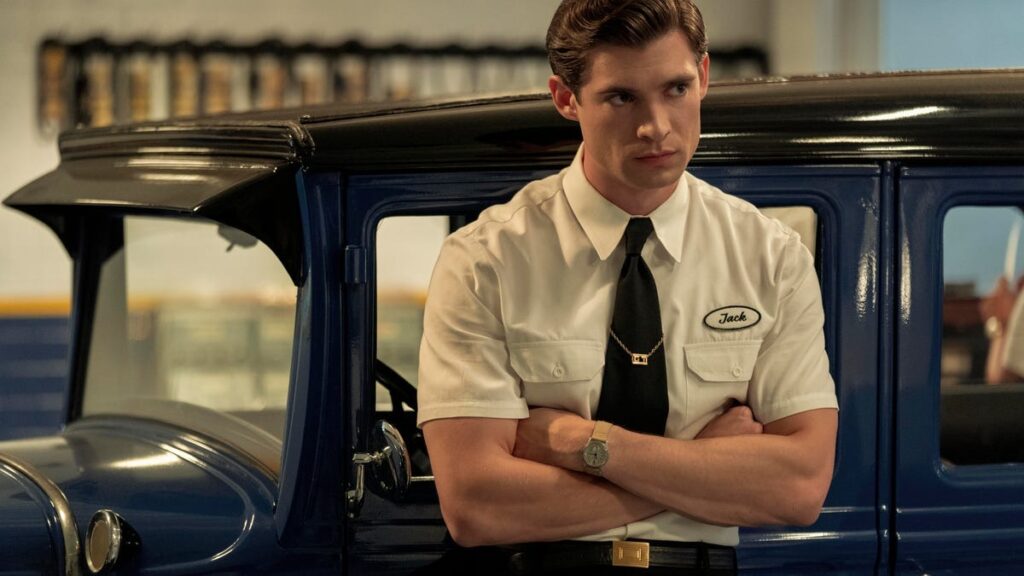 Today, I take a look at a great scene by David Corenswet that really screams "Superman."
This is "I Know Every Scene By Heart," a feature where I spotlight notable scenes in episodes or films that I don't otherwise feel like spotlighting as a whole (no knock on the episodes or movies in question, necessarily, I just really only want to talk about one scene. Although yes, often it is because I like the scene better than the episode/film).
As you might have heard by now, David Corenswet has been cast as Clark Kent/Superman in the upcoming film, Superman: Legacy. Rachel Brosnahan has been cast alongside Cornenswet as Lois Lane.
You don't need me to tell you why Brosnahan would be a perfect Lois Lane. Anyone who has seen her in her Emmy Award-winning role as Midge Maisel in The Marvelous Mrs. Maisel knows that she could easily KILL it as Lois Lane.
Cornenswet, though, is a bit less well-known. When I heard of his casting, though, I instantly thought of a scene from his starring role in the Ryan Murphy miniseries, Hollywood, for Netflix. When I went to find the clip on YouTube, I saw that another guy, Jack Superwise, was ALL over this same scene, having already souped it up into a Superman-style bit WEEKS ago. What a great job by him.
However, while his video was very nice, it leans heavily into editing in other Superman stuff, while I just sort of want to let the scene breathe on its own. Here, Cornenswet plays Jack, a wannabe actor who is currently working as a gigolo. His wealthy client (played by the great Patti LuPone) asks him why the movies are so important to him, and his answer is just PURE Clark Kent/Superman…
Great stuff. it really makes it easy to see him as Clark/Superman (which is hilarious, considering he is playing a gigolo in the scene).
If you have any suggestions for other notable scenes you'd like to see me spotlight (preferably movies or TV shows where the scene you're interested in perhaps stands out more than the episode/film overall), drop me a line at brian@poprefs.com!