Molly Dodd Forces Herself to Go Through the Years With Her Ex-Husband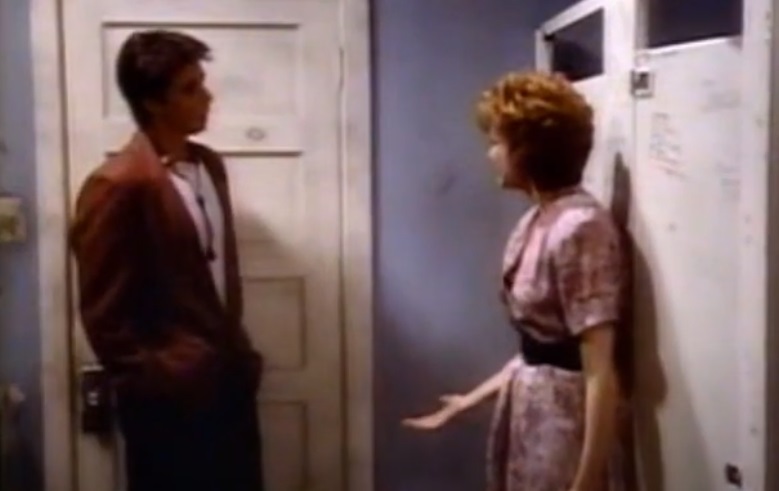 Today we look at an excellent scene between Molly Dodd and her ex-husband on The Days and Nights of Molly Dodd.
This is "I Know Every Scene By Heart," a feature where I spotlight notable scenes in episodes or films that I don't otherwise feel like spotlighting (no knock on the episodes or movies in question, necessarily, I just really only want to talk about one scene. Although yes, often it is because I like the scene better than the episode/film).
This is one of those where the episode in question is good, as well, but this particular scene just stands out so much to me. It occurs in the eighth episode of the first season of The Days and Nights of Molly Dodd called "Here's Why They Call the Little One a Jingle and the Big One the Blues."
The Days and Nights of Molly Dodd follow the title character, a divorced woman in her 30s (played by Blair Brown, who had the bad luck of being nominated for five straight Best Actress in a Comedy Series Emmys at the same time that Candice Bergen was also starting a little show called Murphy Brown) living in New York City trying to live her life as best as she could.
Molly's ex-husband, Fred, was played by William Converse-Roberts, was a jazz musician and (just like "Ob-La-Di, Ob-La-Da," which I suspect was not a coincidence) Molly was occasionally a singer in the band. She also helped Fred write music.
In the first episode of the series, while Molly is selling real estate (while sleeping with her boss, who she didn't know was married), Fred reveals that he is engaged to a Swedish woman that he met on tour in Europe.
In the fourth episode of the series, Fred gets a sizable payment to write music for the local planetarium. He turns to Molly, who is in between jobs, and she agrees to help him and she quickly gets sucked into things while vowing not to. In the end, in a sweetly depressing scene, Fred has given away most of the money to his fellow musicians (including one hapless guy, played by Stephen Tobolowsky, who didn't even end up being used on the song). Fred knows that Molly is now too invested into the project to give up, so she ends up taking out her own money to fund the finish of the project (and, again, remember, she isn't even working right now).
Okay, so that's the relationship these two have. So in the eighth episode, Molly is working as a jingle writer with a guy played by a young Peter MacNicol (there is a cute bit where they're walking past a building and hear their jingle playing on a television inside someone's apartment and he insists on dancing with her in the street. She has to soon give him the "let's just be friends" speech). She runs into Fred and he tells her that he and his old band are doing a show at the Vanguard and that they will be playing some of the new Planetarium music and he would like Molly to come.
She takes her new friend, the jingle-writer, and you can tell that Fred is a bit jealous. His fiancée is not there (and there's more than a little hint that they are unlikely to be making it to wedlock) and so the show begins and Fred eventually asks Molly on to the stage and they have excellent chemistry as they fall into their old patterns…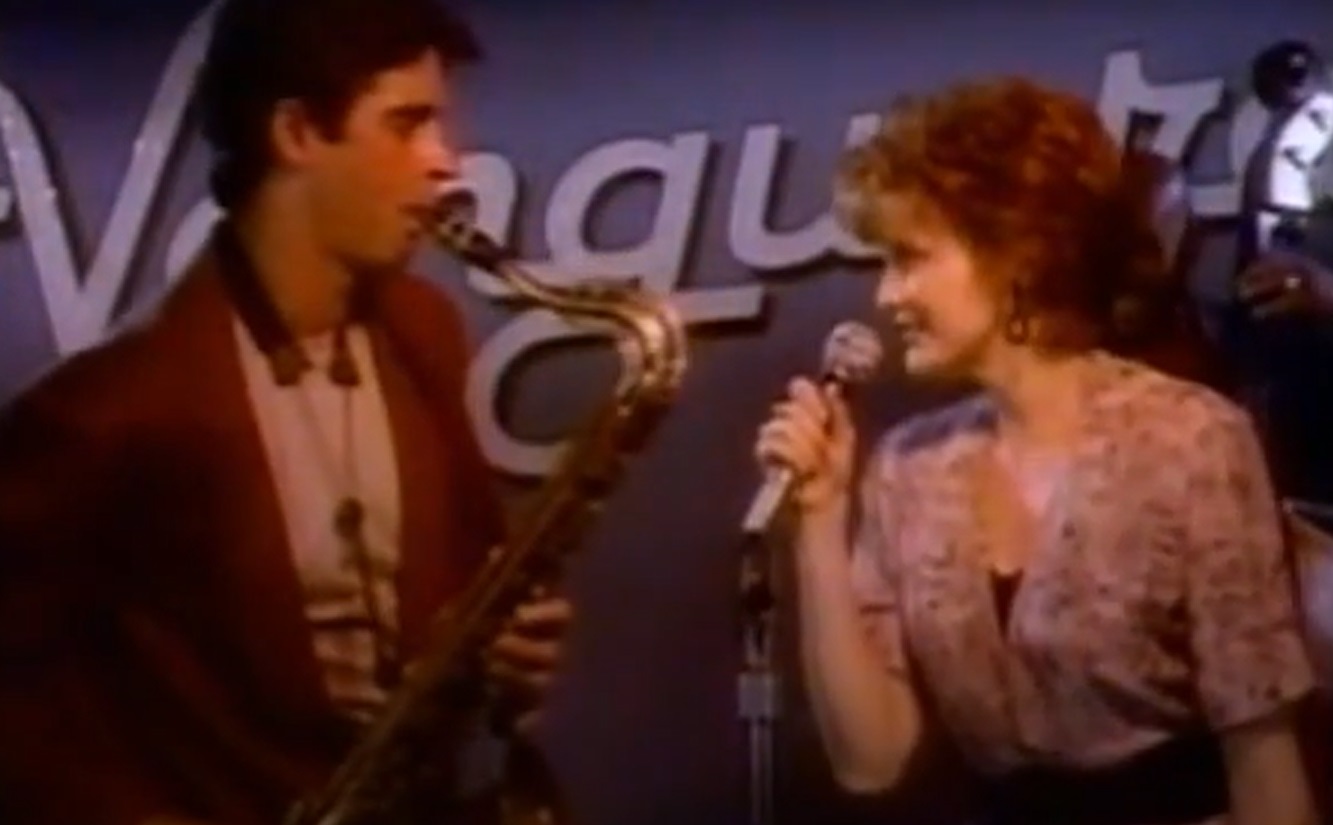 Mid-song, though, the emotions are obviously affecting both of them (Fred pauses for a moment mid-note) and then she just stops and runs into the bathroom and Fred follows. Then follows a brilliant sequence (the episode was written by Jeffrey Lane, who later wrote a number of episodes of Mad About You and was directed by show creator Jay Tarses) where she starts to go over their history together, year by year. "Okay, 1975." "What?" "No, 1975, let's go." "Molly…" "No! Let's go! 1975. Okay, it's February 18th. It's the first time that we're ever together. I'm 24. You're 24. What was the song, Fred?" "What song?" "'Hey Jude,' that's the song. 'Hey Jude,' 'Something in the way she moves,' we went through a lot of them then. Christmas, I buy you a horn, you don't buy me anything, because you forgot what date Christmas came on that year, but it's okay, because you made it up to me in nine million other ways. Okay, 1976."
He's so frustrated, but she makes it clear that as he keeps trying to appeal to their history together, she wants to go over their ACTUAL history together, which involves all of the reasons why they broke up in the first place and she encourages him to play along, as she knows that he has his own reasons, as well. She wants them to finally move on from each other (of course, this being episodic television and Converse-Roberts was still a recurring character, they never FULLY move on, but this episode definitely marks a major step in their relationship, or lack thereof).
If you have any suggestions for other notable scenes you'd like to see me spotlight (in movies or TV shows where the scene you're interested in perhaps stands out more than the episode/film overall), drop me a line at brian@popculturereferences.com.