The Killers Are Not a British Band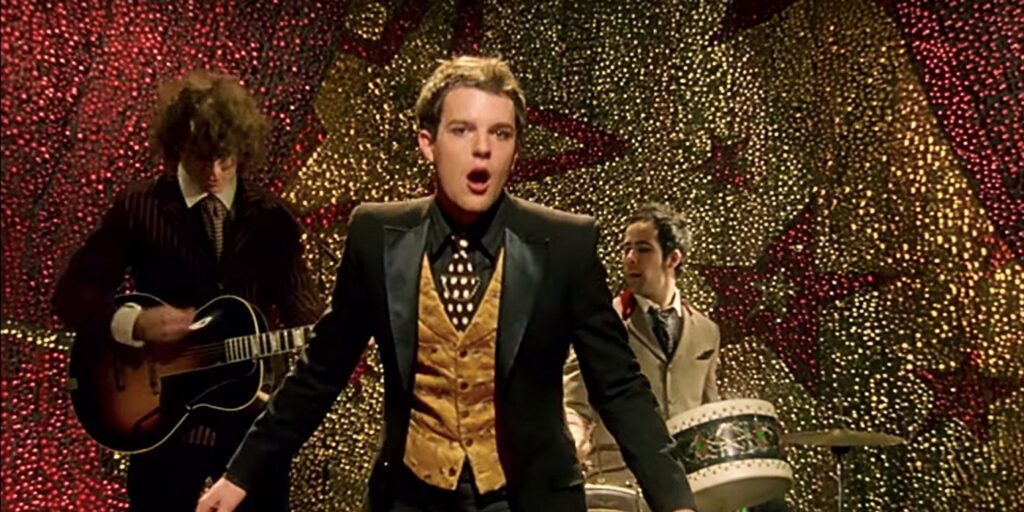 Today, we look at the amusing fact that a lot of British music fans think that The Killers are a British rock band.
Knowledge Waits is a feature where I just share some bit of pop culture history that interests me that doesn't quite fit into the other features.
An interesting phenomenon in British popular music is that, while obviously, British rock music is heavily influenced by American rock music (going back to the Beatles), and generally speaking, if a band is big in the United States, they will also be successful in the United Kingdom, there are also artists who are specifically popular ONLY in the United Kingdom and not in the United States. A good example is Biffy Clyro, who have had three #1 albums in the United Kingdom (and four more top five albums), and yet barely made a dent in the American market (a couple of top 40 hits n specifically the mainstream rock charts in the U.S.), or Robbie Williams, who had SOME success in the United States during the peak of the boy band era circa 2000, but is pretty much an institution in the United Kingdom.
Well, as it turns out, British rock fans have, for years, believed that The Killers were a British rock band that was mostly just known in the UK, instead of being from Las Vegas and being an incredibly popular band in the States.
Author Helen Gradwell got things going by tweeting about how much of a fixture the Killers have become in the UK:
I occasionally wonder if The Killers, a band from a sun scorched desert 5000 miles away, truly understands why Mr Brightside is still the last song played in 80% of rain soaked provincial UK nightclubs 18 years later

— Helen Gradwell (@HelenGradwell) June 9, 2023
This led to a shocking number of responses by British fans who had assumed The Killers WERE British.
Gradwell joked:
My thoughts go out to everyone only just learning that The Killers are not British

— Helen Gradwell (@HelenGradwell) June 10, 2023
Too funny. By the way, apparently, "Mr. Brightside" is STILL on the UK Top 100 charts, and has remained on there on and off for YEARS.
If anyone has any pop culture bit that you'd like me to discuss, drop me a line at brian@popculturereferences.com.