The Magic Johnson Coke Zero Sugar Commercial Makes Zero Sense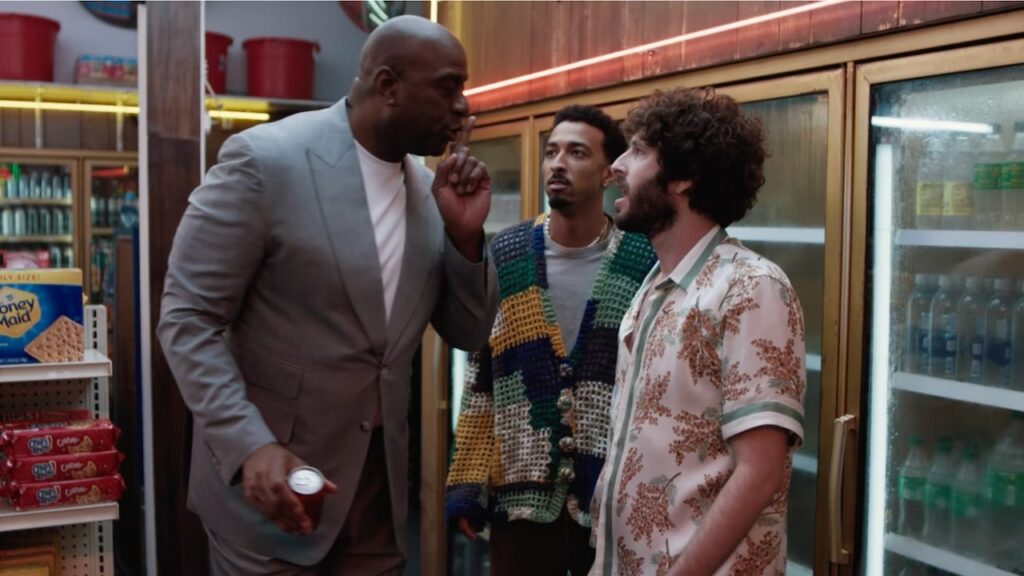 Today, I discuss how the Coke Zero Sugar commercial with Magic Johnson makes zero sense.
This is "How Can I Explain?", which is a feature spotlighting inexplicable plots.
There's a popular Coke Zero Sugar commercial out right now and boy, it just doesn't make sense.
The concept for the ad is that comedy duo Dave Burd (Lil Dicky) and Travis 'Taco' Bennett compete for the last Coke Zero Sugar left in the bodega, and as they tussle, they also argue about who is the best basketball blocker (since they are each trying to "block" the other one from getting the soda can). One says Hasheem Thabeet, the other counters with Breanna Stewart. Then Marcus Smart is cited for being a great blocker as a guard. Finally, when the fight is seemingly over and to the victor is the spoils of the Coke Zero Sugar can…Magic Johnson walks in and just takes the soda.
Magic Johnson was, of course, an amazing basketball player, but he wasn't really a great blocker, despite his height. It just doesn't make any sense. Clearly, the commercial should have had a player who is famous for blocking shots, like Dikembe Mutombo or whoever. Just an inexplicable plot point for the commercial (there's also the oddity of Magic Johnson just stealing some dude's soda can, but that's normal commercial logic – citing famous blockers and then bringing in a player NOT famous for blocking is NOT normal).
If anyone else can think of a good inexplicable plot, write me at brian@popculturereferences.com!