Judy Winslow is Probably the Most Notable Chuck Cunningham Syndrome Example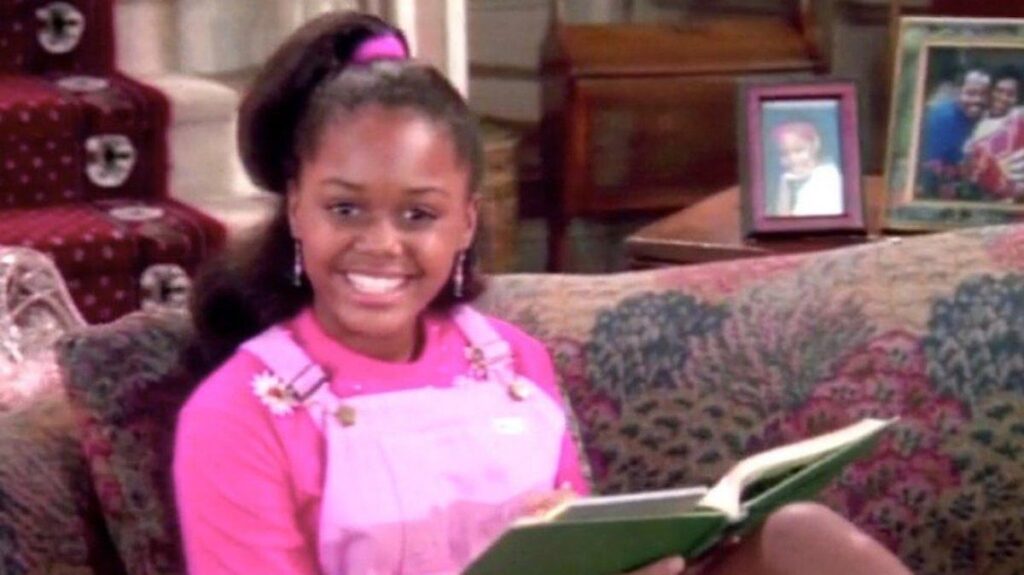 Today, we look at how Judy Winslow on Family Matters was probably the most notable example of Chuck Cunningham Syndrome.
In Abandoned an' Forsaked, we examine stories and ideas that were not only abandoned, but also had the stories/plots specifically "overturned" by a later writer (as if they were a legal precedent) with a retcon (retcon stands for "retroactive continuity," but we're specifically talking about retcons that contradict earlier stories).
August is Abandoned an' Forsaked month! All month long, I'll be looking at notable pop culture retcons.
This week will all be examples of a specific type of retcon – Chuck Cunningham Syndrome, where a relative (who was actually shown on screen) is retconned out of the show because they aren't necessary to the story anymore (named after Chuck Cunningham from Happy Days, Richie and Joanie's older brother who was retconned out of the show). Note that I don't mean examples where characters simply aren't mentioned again, I mean instances where they actively refer to the new state of affairs (you know, like saying someone who had a sister is an only child, stuff like that).
Family Matters was a longtime ABC sitcom (plus one season on CBS) that followed Carl and Harriet Winslow (Reginald VelJohnson and Jo Marie Payton), a couple living in Chicago with their three children, Eddie (Darius McCrary), Laura (Kellie Shanygne Williams) and Judy (Jaimee Foxworth).
Judy was the youngest Winslow child, starting the series at 9 years old.
As you all know (if you know ANYthing about Family Matters), the Winslows' annoying neighbor, Steve Urkel (Jaleel White), who was friends with Eddie and obsessed with Laura, became the star of the show. Well, look at those names. Eddie is necessary since he's friends with Steve. Laura is necessary because she's the girl that Steve is obsessed with. Carl and Harriette are Steve's surrogate parents.
The character who WASN'T necessary? Judy Winslow. There was no real role for Steve to have a friendship with a young girl, and so Judy's plots were pushed way down into the dungeons of wherever peripheral characters go for subplots. She was often paired with her young cousin, Richie (Bryton McClure) in minor, minor subplots, but Richie had the benefit of being a cute little kid, so he got more attention than Judy, who was in that weird spot of being too old to be a cute little kid but too young to be in teen plots, especially when there were all of these OTHER characters who WERE old enough for those plots.
In Season 1, Judy really didn't have any full subplots to herself, and in Season 2, she only had a couple (one of them involved her being cruel to Richie because she was jealous about no longer being the baby of the family). In Season 3, she and Richie had one sort of "full" plot, and in Season 4, she had one "full" plot involving Carl covering for her after she destroys a new dress Harriette got her.
However, while she really didn't get any notable plots of her own, she was almost always THERE in the background. In Season 1, she only missed a single episode, while missing three episodes in Season 2 and four in Season 3. Then came Season 4. She missed the first FOUR episodes of the season, as well as the FINAL five episodes. She only appeared in nine episodes out of a possible 24 episodes. Crazy, right?
She was clearly no longer a priority for the show, and so she was written out after Season 4. Now, let me note when I say Judy is the most prominent character to fall victim to Chuck Cunningham Syndrome, I mean the following conditions have to be present for a character's exit to be a retcon…
1. They have to NOT be actively written out. Plenty of shows have written off characters and then essentially retconned them out of the show, but that's different, the show clearly DID write them out, so unless they specifically have a plot point later breaking continuity, the implication is that the character still exists, they were just written off. Retconned characters like Judy are different. SO MANY characters have been written out in TV history, but they almost always get actually written out and don't just disappear like Chuck and Judy.
2. There must be references that demonstrate that they are gone, and Family Matters had plenty of that, with it being very clear that Carl and Harriette later only had two children.
3. They have to be family members. Friends and co-workers can disappear, it doesn't matter. You can't just lose family members without a reason.
Judy Winslow is the most notable example to fit all three requirements of a Chuck Cunningham Syndrome character.
And yes, Foxworth later DID make adult films to make a living.
If anyone else has a suggestion for Abandoned an' Forsaked, drop me a line at brian@poprefs.com!