The Only Song to Hit Number One So Far in 2022 is "All I Want For Christmas Is You"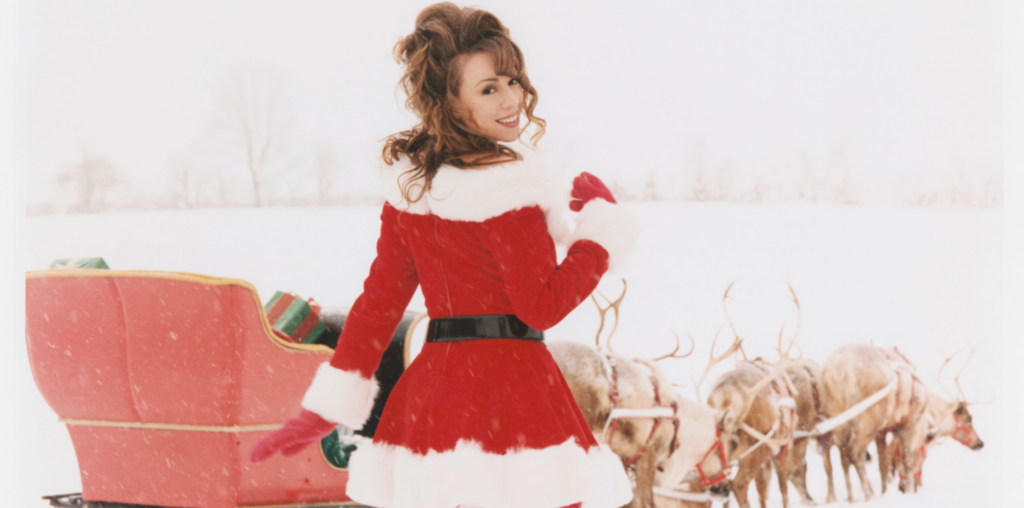 As you may or may not know, Billboard's Hot 100 has changed over the years to adjust to how people actually listen to music nowadays. For instance, about a decade ago, most people were using YouTube to listen to their favorite songs and Billboard wasn't tracking it and thus the charts were out of whack. Nowadays, obviously most people use song streaming services like Spotify to listen to music and Billboard has adopted to the change (among other measurements, of course).
Here's the thing, though, while seasonal songs always tended to return to the charts when it got closer to Christmas, the boom in song streaming services make it SO much easier to listen to the same few songs over and over again (as opposed to actually, like, buying singles. People weren't buying singles of older Christmas songs, ya know?). That's totally cool for new songs as that's literally how this stuff works, ya know? The most popular songs ARE the ones that people listen to over and over again, after all, but when it comes to Christmas, the relative dearth of modern Christmas songs has made it so that Mariah Carey's 27-year-old "All I Want for Christmas Is You" has had an oversized impact on streaming services. After a few years of coming close, it finally hit #1 on the charts in December 2019 and remained there for three weeks (including the first week of 2020) and then two weeks on top in December 2020/January 2021 and now, due to the vagaries of when the Billboard week starts, it has remained #1 on the charts for THREE weeks, including ALL of 2022's two Billboard weeks, January 1st and January 8th.
The first one, of course, January 1st, reflected Christmas day, but it's still shocking to see that the song continued to be streamed after the New Year, as well. Its chart success also has to do with no other single being all that big right now (the #2 song and the only current hit among the top few songs is Adele's "Easy On Me," which first hit the charts back in OCTOBER!), but it's still remarkable just HOW much "All I Want For Christmas" is played this time of year, and it's equally fascinating how much Christmas music continues to be played at the start of the New Year (the rest of the top ten is mostly filled with other Christmas songs).