The Rookie Took Naked Cross-Promotion to a New Level With its Avatar Tie-in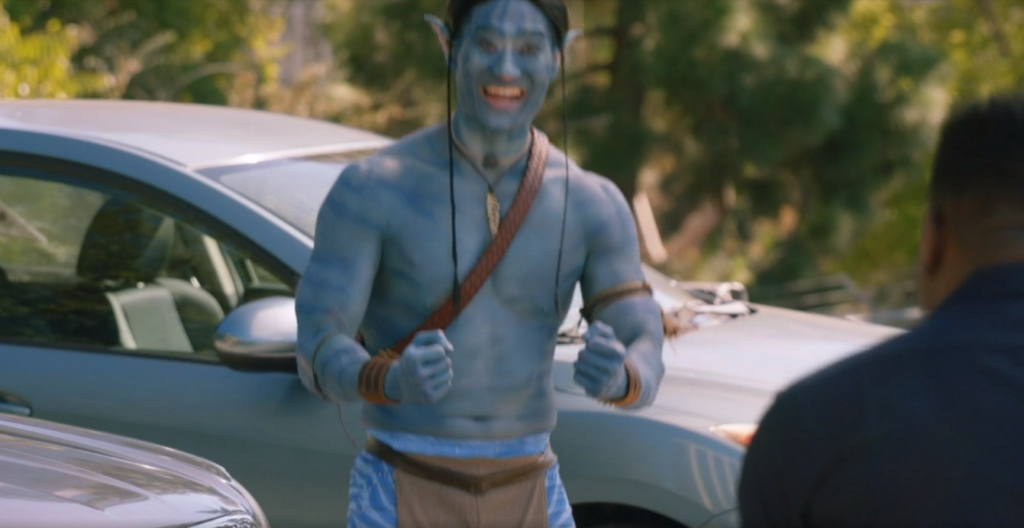 Today, we look at how The Rookie took naked cross-promotion to a new level with its tie-in to Avatar: The Way of Water in a recent episode.
This is "Parents Who Provide," a new feature spotlighting cross-promotion between two subsidiaries of the same parent corporation. Mostly TV shows used as tie-ins, but sometimes it is other stuff (but almost always TV shows).
Since Disney owns, you know, all of the studios, and also owns ABC, ABC occasionally promotes Disney films, but few of the instances of cross-promotion have been quite as weird as the one in the most recent episode of ABC'S The Rookie.
The episode was titled "Take Back," and during the episode, officers Chen (Melissa O'Neil) and Thorsen (Tru Valentino) were driving when there was a report about a "Na'vi" trying to break into a car. Thorsen instantly knew that the Na'vi are the alien race from James Cameron's Avatar.
That's fair enough, some guy dressed as a Na'vi was trying to break into his own car when they arrive there. The guy lost his tickets to an advance screening to Avatar: The Way of Water. That's honestly fair enough, but here's where it just gets STUPID. The cops show up, and he STARTS TALKING TO THEM IN FREAKIN' NA'VI!!!
That's already INSANE, but then it gets worse, as Thorsen UNDERSTANDS NA'VI!! What the what?!?!? How DUMB is that?
Then they talk about the tickets, and they each talk about how pumped they are about the new movie, and then that's it.
It's so bad.
Okay, folks, I'm sure you have suggestions for notable instances of cross-promotion, so drop me a line at brian@popculturereferences.com!