Why Did Wings Do A Brady Bunch Episode With Helen as Marcia Brady?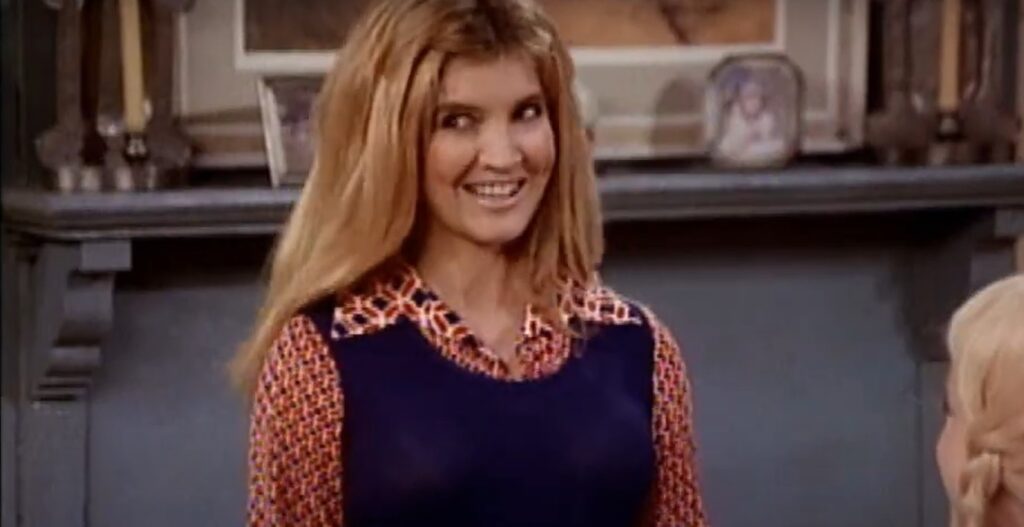 Today, I explain why Wings did an episode of the series that tied in with the Brady Bunch.
This is "Parents Who Provide," a new feature spotlighting cross-promotion between two subsidiaries of the same parent corporation. Mostly TV shows used as tie-ins, but sometimes it is other stuff (but almost always TV shows).
This is a funny one, because at first, I didn't realize the connection, but sure enough, it is there!
In Season 6 of the long-running sitcom, Wings, Helen (Crystal Bernard) is talking to her sister, Casey (Amy Yasbeck), about some stress about Helen's impending wedding to Joe (Tim Daly), and Casey recommends a mental exercise where Helen go to her "happy place." Helen agrees, and her happy place is a Brady Bunch fantasy with Helen as Marcia Brady…
The other Brady kids are played by the actors who played the Bradys in the then-new movie, The Brady Bunch Movie.
I didn't get the connection at first, but sure enough, Wings was produced by Paramount Network Television, and The Brady Bunch Movie was produced by Paramount Pictures.
So it was just a fun piece of cross-marketing. Weird, but fun!
Amusingly, there's another sitcom that did a Brady Bunch riff that's even MORE interesting. I'll do it in a future Past Was Close Behind!
Okay, folks, I'm sure you have suggestions for notable instances of cross-promotion, so drop me a line at brian@popculturereferences.com!