The Term 'Wife Guy' Has Been Stretched So Thin It's Now Meaningless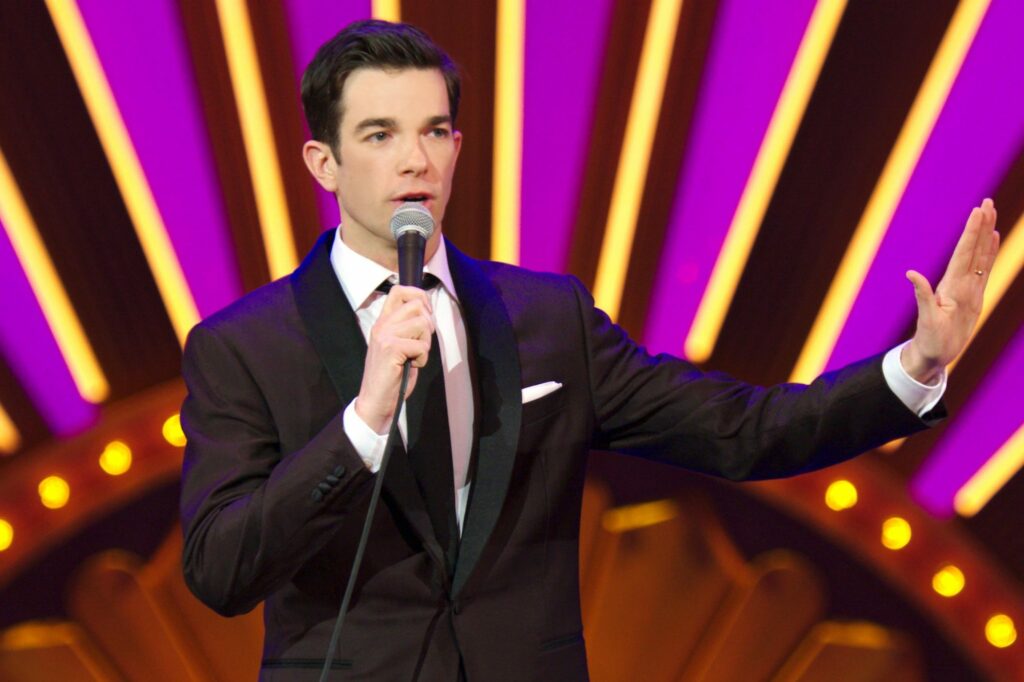 Today, I look at how the term "wife guy" has been pretty much mangled with the attempt to drag in as many people under its umbrella as possible.
Knowledge Waits is a feature where I just share some bit of pop culture history that interests me that doesn't quite fit into the other features.
With the recent news about Ned Fulmer of the Try Guys (a YouTube comedy group who "try" different things for laughs, like they would all get their sperm tested, or they would all shave their legs, etc.) being kicked out of the group due to an affair he had (allegedly with one of the producers on the show), the term "Wife Guy" has taken on some prominence and, honestly, I think the term "Wife Guy" is a fair enough term.
It describes someone who builds their public persona around being married. While that was not originally Fulmer's deal, the appeal of the Try Guys to their fans was that the audience would sort of grow with them, and so when they got married, their wives became incorporated into the act, and so Fulmer's wife, Ariel, was a major part of his public persona. They had a "Date Night" cookbook together, he even describes himself in his Instagram bio as "Ariel Fulmer's husband." So yeah, clearly, Ned Fulmer is a "Wife Guy." That's totally reasonable, and a totally fair use of the term.
There are plenty of famous men who build their public personas around their marriages. John Legend is another notable one, as his marriage to Chrissy Teigen is (was?) a big part of his appeal. His biggest hit song was about her ("All of Me") and they've even had their own Christmas Special together.
So yes, it is fascinating when guys who build their personas around their wives then cheat on them. I get that. I agree, it is interesting. It is newsworthy.
However, in, I assume, an attempt to find connections to make things more interesting (there's a famous rule in writing called "The Rule of Three," which suggests that if you group things together, it is much more powerful than if you cover them individually), various other cheating scandals have been used to try to rope other guys who have recently cheated on their wives into the role of the "Wife guy," even if it really doesn't make sense.
Maroon Five singer (and former famous judge on The Voice) Adam Levine was recently caught, at the very least, making inappropriate texts to other women, and suddenly, he's supposed to have been a "Wife Guy," because, what, he put his wife and child into one of his music videos ("Girls Like You")?
The idea that Adam Levine's public persona was built around being married is absurd. It just doesn't make any sense. Being married has never been a big part of his deal, outside of putting his wife and kid into that one video.
Similarly, John Mulaney is so tied to the idea of "Wife Guys" that he has been trending on social media just because of the Ned Fulmer scandal. Mulaney separated from his wife in May 2021 and their divorce was finalized in January 2022. He started dating actor Olivia Munn soon after the news broke of his separation from his wife. I have no idea if he cheated on his wife before getting separated.
Mulaney was a case where his standup material about his wife was so good that people would often share it separately from the rest of his material, so people really got it into their heads that that was what he did comedy about, and, of course, the guy DID do comedy about his wife, but it wasn't nearly the focus of his act.
Some kind soul nicely put together transcripts for all of Mulaney's three comedy specials (from 2012, 2015 and 2018), and in them, his relationship with his girlfriend was 16% of the content in his first special, New In Town, including his iconic Delta Airlines bit…
Then, after newly getting married, his relationship with his wife increased to 26% of the material in his 2015 special, The Comeback Kid. Finally, his wife went back down to 15% of the material in his 2018 special, Kid Gorgeous.
So yes, obviously, Mulaney discussed his wife in his standup. But, like, what married standup DOESN'T discuss his wife or husband in their standup? It clearly was not the major focus of his act. Somehow, though, he became defined by that aspect of his life, and I just don't see why. If Mulaney is a "Wife Guy," then every married standup ever is a "Wife Guy." And some of them clearly would be fine with that term. Someone like Jim Gaffigan clearly HAS built a public persona around being married and having a bunch of kids. You call Jim Gaffigan a "Wife Guy," and it makes sense to me.
But if you start stretching the term to just include any guy who has ever said anything about his wife in public, it stretches the term "Wife Guy" to a point of such absurdity that it loses its whole meaning.
And yet, again, Mulaney has now become SO associated with "Wife Guys" that his name starts trending when some other guy cheats on his wife! It's amazing, it's like by sheer force of will, Mulaney has been turned into a "Wife Guy," whether it makes sense or not.