What Does 'Eliza on the Ice' Mean In Sondheim's 'Getting Married Today'?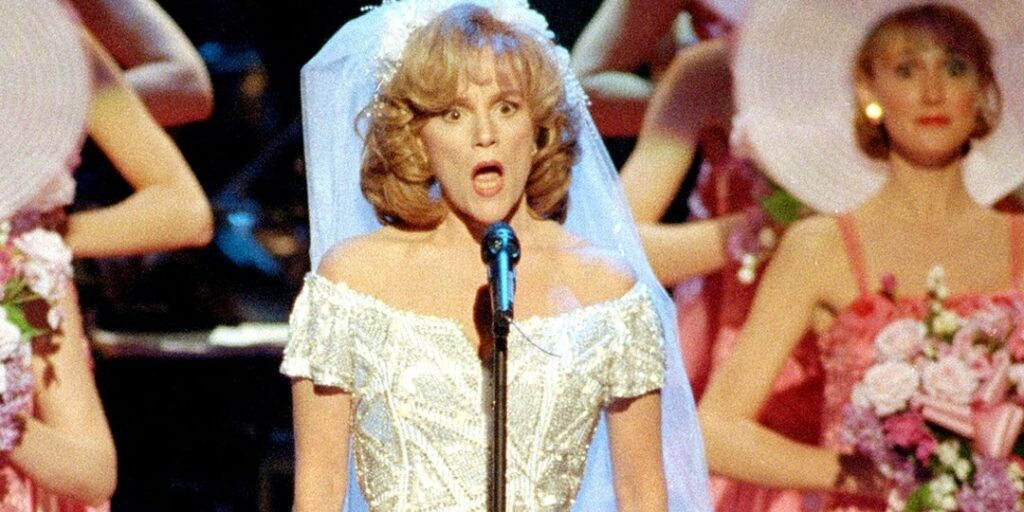 Today, we explain what "Eliza on the Ice" means in the context of the classic Stephen Sondheim song from Company, "Getting Married Today."
In Pop Culture Questions Answered, I answer whatever questions you folks might have about movies, TV, music or whatever (feel free to e-mail questions to me at brian@pop culture references.com).
Stephen Sondheim has so many classic songs that you can pick any number of songs and say, truthfully, that it is one of his most beloved songs, but it's fair to say that up there near that upper echelon of songs (while probably not at the very top) is "Getting Married Today" from Company, a delightfully amusing song about a bride going through a bit of a nervous breakdown on her wedding day.
Here's one of the most iconic versions of the song, by the late, great Madeline Kahn at a Sondheim tribute concert in 1992…
One of the trickier lines comes after Amy is talking about how she plans to kill herself instead of getting married:
I telephoned my analyst about it
And he said to see him Monday
But by Monday I'll be floating
In the Hudson with the other garbage
this follows with:
Go! Can't you go?
Look, you know I adore you all
But why watch me die
Like Eliza on the ice?
That's the real tricky line. The answer sure appears that it is a reference to a significant moment in Harriet Beecher Stowe's Uncle Tom's Cabin when Eliza escapes from slavery with her young son by jumping on to an ice floe in a river during winter.
The reference used to be VERY famous, even made into (fairly racist) mainstream cartoons of the 1940s…
So that's almost assuredly what Sondheim is going for, but the confusing thing, of course, is that Eliza DOESN'T die. She lives. So "watch me die like Eliza on the ice" doesn't necessarily make a lot of sense.
However, sensical or not, that IS the reference.
Thanks to my wife for suggesting this one to me while we were listening to a recent performance of the song. If anyone else has a question, drop me a line at brian@popculturereferences.com.