When CHiPs Tried to Spin Off an…LAPD Ninja Task Force?!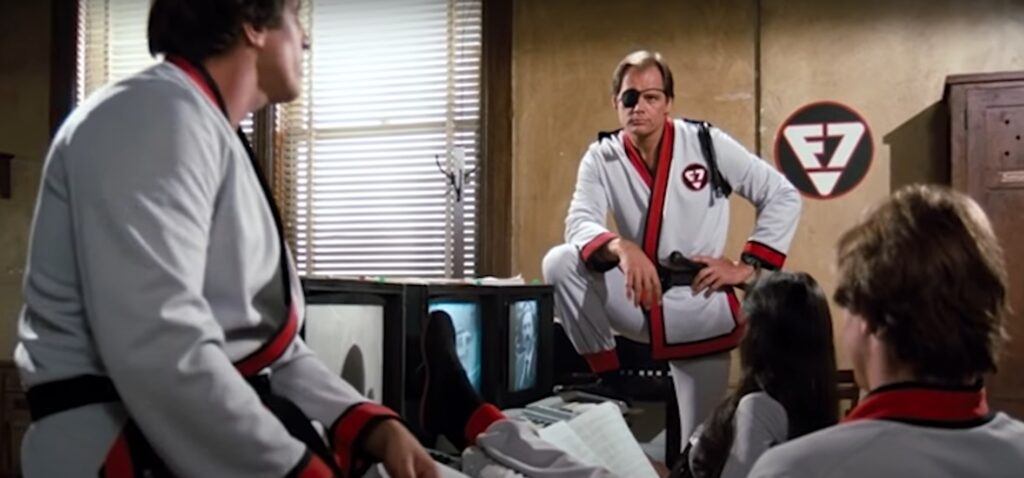 Today, we look at how CHiPs tried to spin off, of all things, an LAPD ninja task force?!
This is Back Door Blues, a feature about "backdoor pilots." Backdoor pilots are episodes of regular TV series that are intended to also work as pilots for a new series. Sometimes these pilots get picked up, but a lot of times they did not get picked up. I'll spotlight examples of both successful and failed backdoor pilots.
CONCEPT: Force Seven: The Deadly Arrow, a special Los Angeles police department ninja task force
SERIES IT AIRED ON CHiPs
This was the season five finale of CHiPs and it was sadly the last episode for original star, Larry Wilcox (Jon of Ponch and Jon fame), who couldn't work out a deal to return for season six. The "sad" part of the story is that Ponch and Jon are barely in the episode. In the start, they pull over a guy and discover some military secrets in the guy's car.
These military secrets are then used by a special LAPD ninja task force called Force Seven that tries to take down a terrorist using the info Ponch and Jon found. The team is led by the eye-patch wearing Lt. John LeGarre, played by Fred Dryer (before he became TV's Hunter). The team gets a new recruit, Rick Nichols, played by Tom Reilly, in this episode, who would be our point of view character if the series were to be picked up. Reilly was then later cast as the replacement for Wilcox in the final season of CHiPs as Ponch's new partner, Bobby Nelson.
The term "Force Seven" comes from this insane sign in their headquarters:
POLICE USE OF FORCE
FORCE ONE: VERBAL
FORCE TWO: PAIN COMPLIANCE
FORCE THREE: CONTROL HOLDS
FORCE FOUR: BODY KICKS
FORCE FIVE: BATON
FORCE SIX: DEADLY FORCE, MAXIMUM
FORCE SEVEN: THE PRESERVATION OF HUMAN LIFE IN A STEP BEYOND KILLING THE MARTIAL ARTS.
WOW.
One of the members of Force Seven is a comic relief character who has a racist Asian puppet…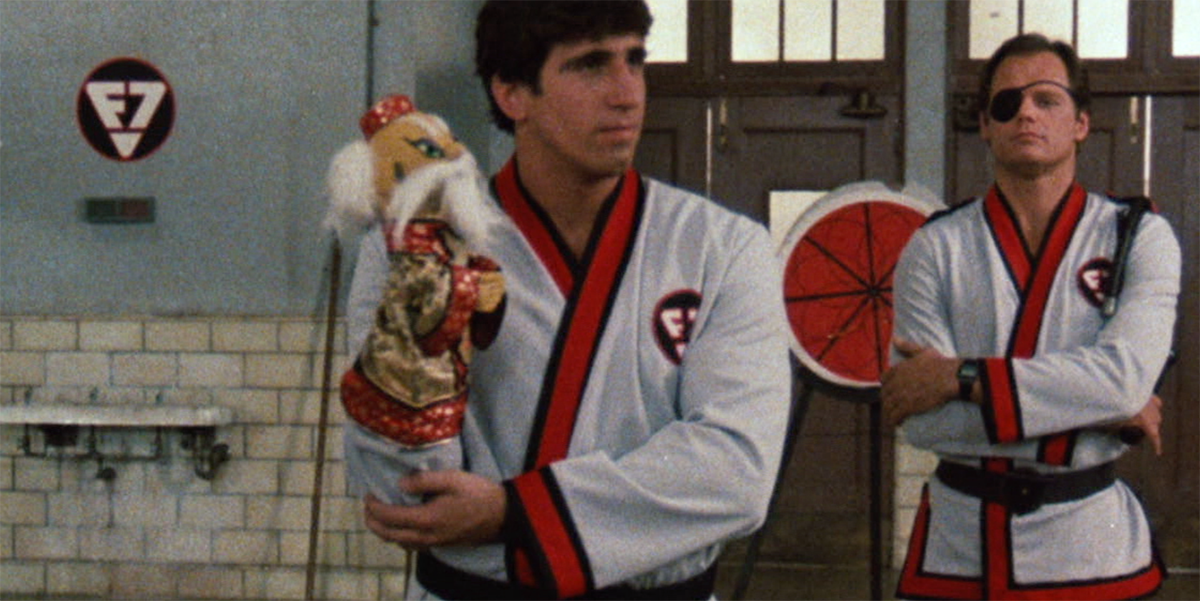 Dang.
So the team stops the villain, Nakura, an old friend of LeGarre, played by John Rhys Davies, and the show ties back to the main series by having LeGarre thank Ponch and Jon for finding the secrets that kicked everything off.
DID THE PILOT GO TO SERIES? No.
SHOULD IT HAVE? God, no.
Okay, that's it for this installment of Back Door Blues! I KNOW you have suggestions for other interesting backdoor pilots, so drop me a line at brian@popculturereferences.com (don't suggest in the comments, as this way, it'll be a surprise!).