What Was the Best Crossover Between Two TV Series?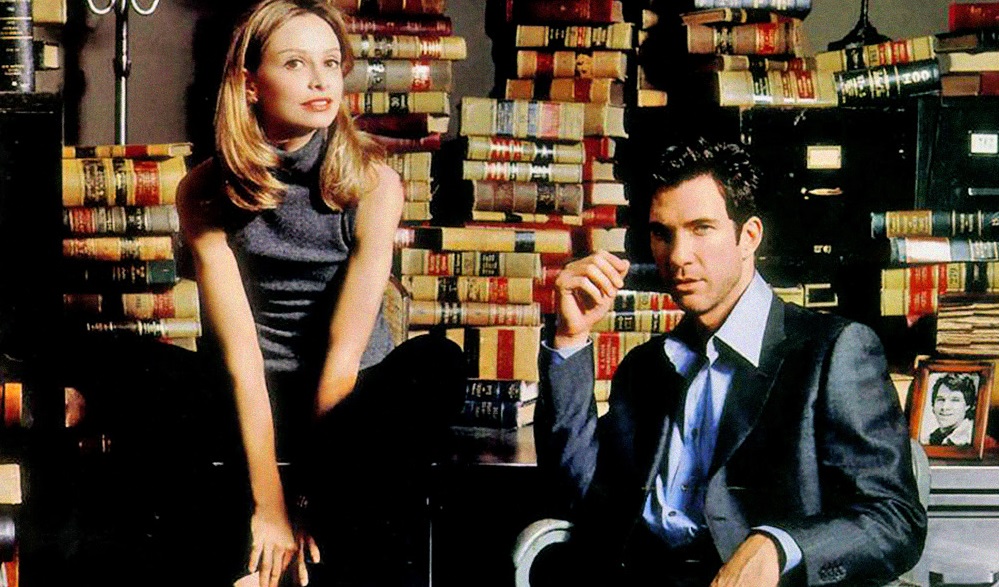 Today, I want to know which outright TV crossover was your favorite.
Pop Culture Theme Time is a feature where I put a question to you to see what you think about a particular theme. I might later revisit the theme for a future Drawing Crazy Patterns or Top Five.
Something that never really happened on TV shows until the 1970s was legit crossover episodes. I'm not talking stuff like Character X appearing in an episode of Show Y, I mean an outright crossover where the story begins on Show A and then concludes on Show B (or, I guess if you're going even more elaborate, starts on Show A, continues on Show B and then concludes on Show A, or hey, sometimes I guess Shows C and D get involved).
So what is your all-time favorite outright TV crossover involving at least two series?
My pick is the Ally McBeal/The Practice crossover, in Ally McBeal Season 1's "The Inmates" and The Practice Season 2's "Ax Murderer," where Ally's law firm picks up a major murder case but knows it is a bit out of their league, so they enlist Bobby Donnell and Associates to team-up with them.
The first episode is done in the wacky Ally McBeal style (the show won Best Comedy Series at the Emmys) while the second episode was done in the serious The Practice style (the show won Best Drama Series at the Emmys). It was a clever crossover by David E. Kelley, especially since the shows took place on two different networks at the time (Fox for Ally McBeal, ABC for The Practice).
That's my pick.
What's yours?
And feel free to suggest future Pop Culture Theme Time topics to me at brian@popculturereferences.com!