What Was the Most Balanced TV Love Triangle?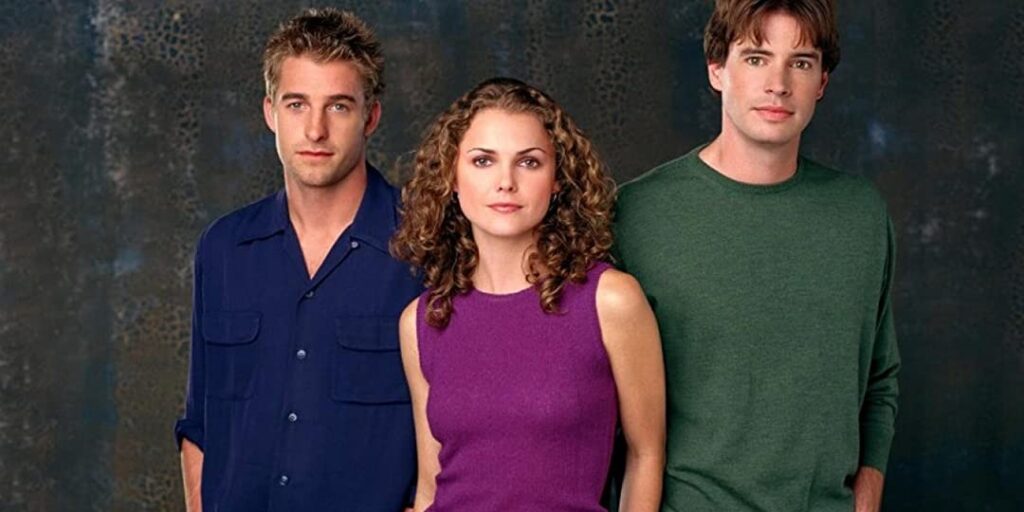 Today, I'm looking to see which TV love triangle you think was the most balanced between the two possible romantic options.
Pop Culture Theme Time is a feature where I put a question to you to see what you think about a particular theme. I might later revisit the theme for a future Drawing Crazy Patterns or Top Five.
Love triangles, of course, are one of the most common plot devices in serialized television. It's one of the easiest (and fairly natural) ways to drum up some personal drama with your leads. The problem is that rarely are the love triangles much of a real choice. Almost always, there is a clear leader between the two options and the other side of the triangle is just sort of an obstacle to eventually be overcome.
However, sometimes shows do a really good job with their love triangles, giving us a balanced love triangle. What love triangle do you think was the most balanced one on TV?
I'm going with the famous Felicity/Ben/Noel love triangle on Felicity. The concept of the series was that Keri Russell's Felicity moves to New York for college after her high school crush, Ben (Scott Speedman) wrote a note in her senior yearbook that he wished he could have gotten to know her more, so she follows him to college in New York. Once there, though, she meets her resident advisor, Noel (Scott Foley), and they have a real connection, as well. The triangle was so balance you could tell that the shoe really had no idea on HOW to end things.
That's my pick. What's yours?
And feel free to suggest future Pop Culture Theme Time topics to me at brian@popculturereferences.com!