What Was the Most Egregiously Blatant 'Chekhov's Gun' In a TV Series?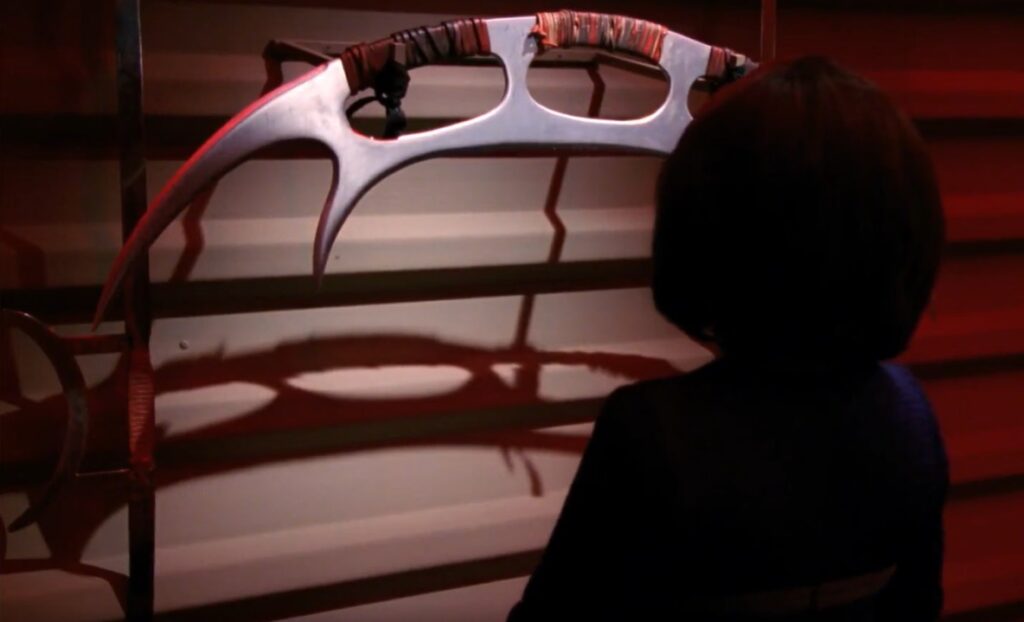 Today, I'm looking to see what you think is the most egregiously blatant "Chekhov's gun" that you've seen in a TV series.
Pop Culture Theme Time is a feature where I put a question to you to see what you think about a particular theme. I might later revisit the theme for a future Drawing Crazy Patterns or Top Five.
In case you're unfamiliar with the concept, "Chekhov's gun" is a reference to a concept that famed playwright Anton Chekhov said about playwrighting in a letter to another playwright asking for a critique of his work, "One must never place a loaded rifle on the stage if it isn't going to go off. It's wrong to make promises you don't mean to keep."
Essentially, you shouldn't have things happen in your story that don't directly connect to the plot. Don't introduce the fact that your character is a master ventriloquist and then never have their ventriloquism play a part in the story. Stuff like that. With that in mind, though, experienced viewers can tell what WILL play a role by virtue of it being established in the story. For instance, if you learn a character is a master ventriloquist, you now EXPECT that there WILL be some ventriloquism in the future.
However, due to the way that TV shows are made, with commercials encroaching more and more into their running time, it feels like shows are being more and more obvious about the "Chekhov's gun." The best-written shows, like Frasier or Mad Men, often have Chekhov's guns that are so subtle that you don't notice they're there until they are "fired" (no one thought that Chekhov's tractor was going to be used THAT way, ya know?).
Even the best shows can falter in this regard, though, so I'm looking to hear what you think is the most egregiously blatant "Chekhov's gun" that you've seen introduced that was then "fired" in the same episode it was introduced.
Ironically, given the name, I am going with a Star Trek episode, Season 4 of Star Trek: The Next Generation's "Reunion," where Worf's son, Alexander, asks him what a bat'leth is, a weapon we had never seen before. Worf explains what it is and, sure enough, Worf uses it to kill the guy who murdered Alexander's mother by the end of the episode.
And yes, if you want to call it "Chekhov's bat'leth," you may.
So that's my pick!
What's yours?
And feel free to suggest future Pop Culture Theme Time topics to me at brian@popculturereferences.com!