What Was the Weirdest Consolidation Move on a Sitcom?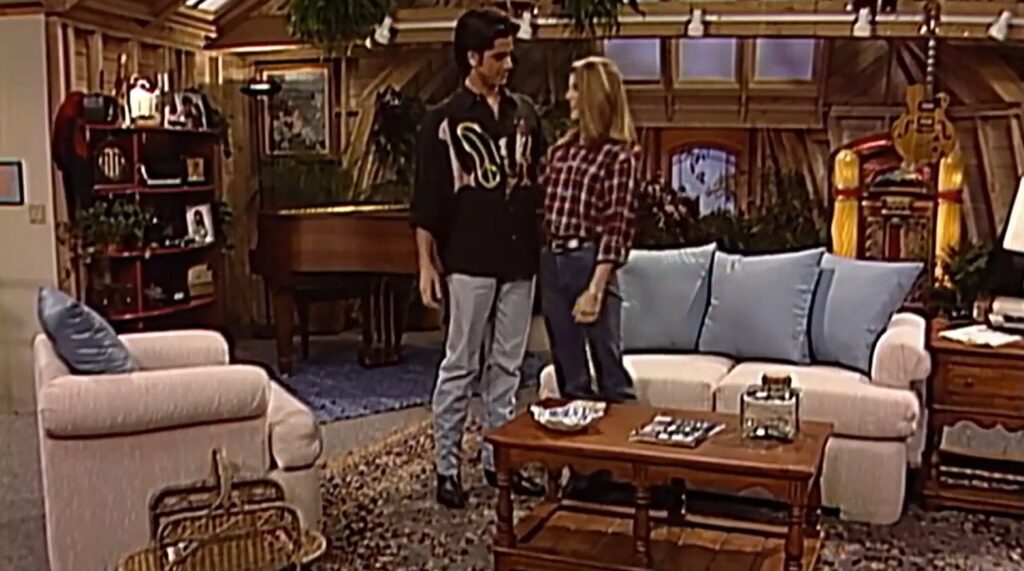 Today, in the newest Pop Culture Theme Time, I'm asking you who was the best retconned-in-relative TV cast member addition.
Pop Culture Theme Time is a feature where I put a question to you to see what you think about a particular theme. I might later revisit the theme for a future Drawing Crazy Patterns or Top Five.
Something I've noted before is when TV shows pull out consolidation moves, where established characters are put together to make the stories easier. You know, like suddenly two characters will had separate jobs suddenly start working together, so you only need one job set. One of the most famous examples would be Fonzie moving in with the Cunninghams on Happy Days, so that Fonzie could be worked into both the non-Cunningham plots, as well as the Cunningham family plots.
Sometimes, these consolidation moves are quite bizarre, and require huge leaps of logic. One of the most famous ridiculous examples is when everyone from high school ends up at the same college together. That's SO common, though, that I don't think any one of them stands out too much as THE weirdest consolidation move (although, Shawn Hunter getting into the same fictional college as Topanga on Boy Meets World was up there). So I want to know what do you all think is the weirdest consolidation move on a sitcom?
Note that it has to be an established character. So, for instance, was it a bit weird for Katie to move in with the rather crowded Douglas household on My Three Sons? Sure, but that's not a consolidation move, since she was a new addition to the cast.
My pick is Rebecca moving into the Tanner attic with Jesse when they got married on Full House. It was obviously an absurd idea for a TV morning show host (granted, for a local station, but a BIG local station in San Francisco) to move into the attic of a row house that already had two grown men and three girls living in it.
We all get WHY it happened, but it made no sense.
Okay, so that's my pick. What's yours?
Also, feel free to suggest future Pop Culture Theme Time topics to me at my new, much shorter e-mail, brian@poprefs.com!