Who Was the Best Retconned-in-Relative TV Cast Member Addition?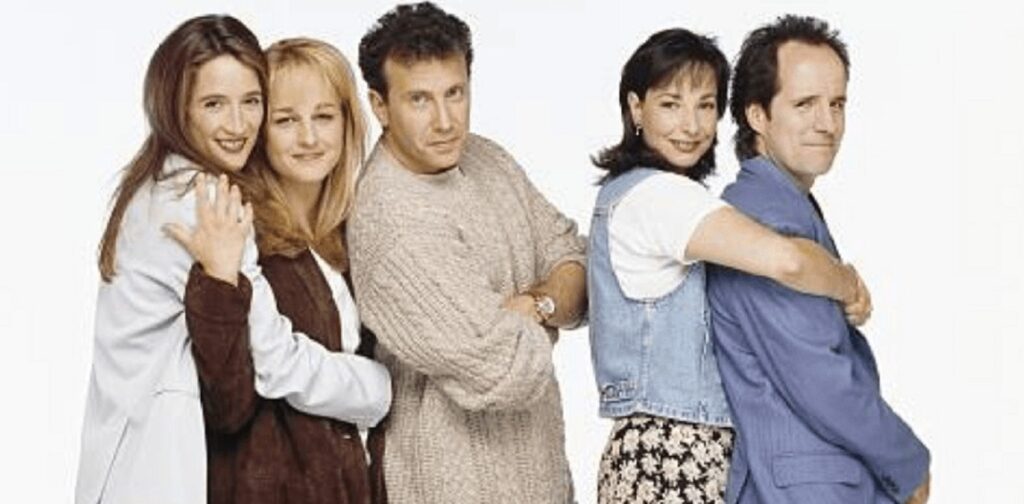 Today, in the newest Pop Culture Theme Time, I'm asking you who was the best retconned-in-relative TV cast member addition.
Pop Culture Theme Time is a feature where I put a question to you to see what you think about a particular theme. I might later revisit the theme for a future Drawing Crazy Patterns or Top Five.
As you obviously know, TV shows often add characters to the cast as the series goes along. One of the key tricks that shows do is reveal never before mentioned relatives and essentially retcon in these relatives to the series. The reason they do this is because it is hard to expect a new cast member to just integrate into the cast smoothly when we've never seen them before, so an easy answer is just to say, "Oh, they're Character X's sister" or "They're Character Y's cousin," and therefore there is a clear reason for why they would suddenly be so intertwined into the lives of the cast. It's especially useful for replacing departing characters, as their relative can take over any family property or family-owned business.
Most of the time, though, these new additions are terrible. However, sometimes they work out. So I want to know who you think was the best retconned-in-relative TV cast member addition. Note I mean FULL CAST member, not just a recurring character. I mean people who were added to the full regular cast of the show.
Some notable examples include Dawn Summers on Buffy the Vampire Slayer, Spence on Ellen and Roger Cunningham on Happy Days.
I'm going with Ira Buchman on Mad About You. Originally, Tommy Hinkley played Selby, Paul Buchman's best friend on the series, but he didn't really work out, and was dropped after the show's first 13 episodes. John Pankow was added as Paul's cousin, Ira, in episode 15, and by Season 2, he was a full cast member, and remained so for the rest of the series. Paul and Ira had great chemistry, and since he was his relative, it made more sense why Paul would put up with some of Ira's antics. It also allowed for an even greater examination of the Buchman family neuroses. He was a strong addition.
I almost considered Matthew Lawrence's Jack Hunter on Boy Meets World, as he fit the show perfectly, giving Will Friedle's Eric Matthews a best friend character, and Rider Strong's Shawn Hunter a relative that allowed him to no longer require a legal guardian, thus allowing the show to drop the non-teen plotlines. It worked out very well for the show.
Okay, so that's my pick. What's yours?
Also, feel free to suggest future Pop Culture Theme Time topics to me at my new, much shorter e-mail, brian@poprefs.com!