What's the Best Original Fair Play Movie Murder Mystery?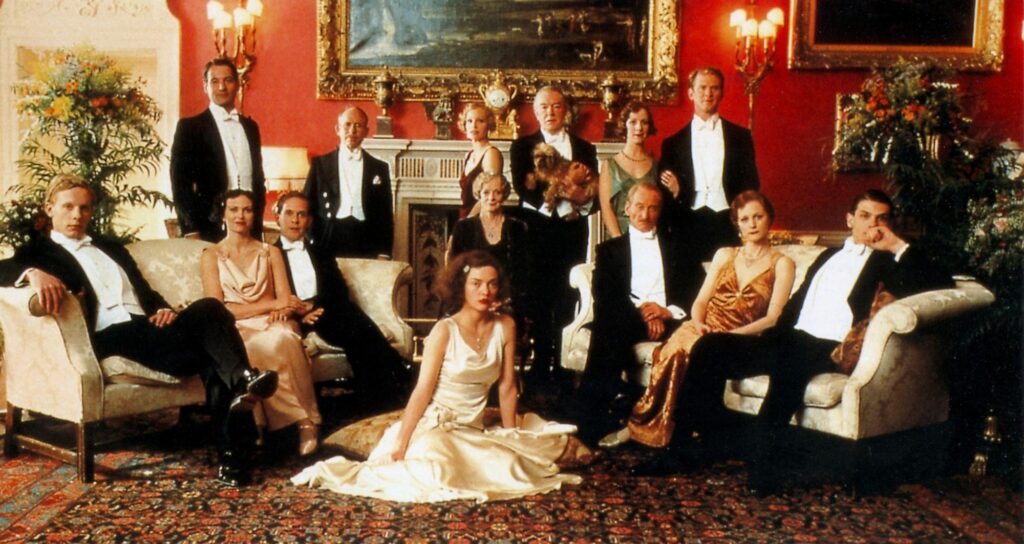 Today, I'm looking for your pick for the best ORIGINAL fair play movie murder mystery.
Pop Culture Theme Time is a feature where I put a question to you to see what you think about a particular theme. I might later revisit the theme for a future Drawing Crazy Patterns or Top Five.
One of the seemingly rarest movie screenplay is a truly fair play murder mystery, by which I mean a murder mystery where the viewer can reasonably be expected to solve the murder based on the clues provided in the film. Far too often, there is some sort of contrivance that exposes the killer. Even when there ARE good fair play movie murder mysteries, they tend to be adapted from books. So what I'm looking for are the best examples of fair play movie murder mysteries that are also original stories.
My pick is Gosford Park, the Robert Altman-directed film that was written by Julian Fellowes. It details a murder at a dinner party, with the "upstairs" people (the rich folks) and the "downstairs" people (the servants) both independently trying to solve the murder. It's really well done, and a fair play mystery.
Okay, that's my pick. How about you?
Everyone, feel free to suggest future Pop Culture Theme Time topics to me at my new, much shorter e-mail, brian@poprefs.com!