When Did 30 Rock Jump the Shark?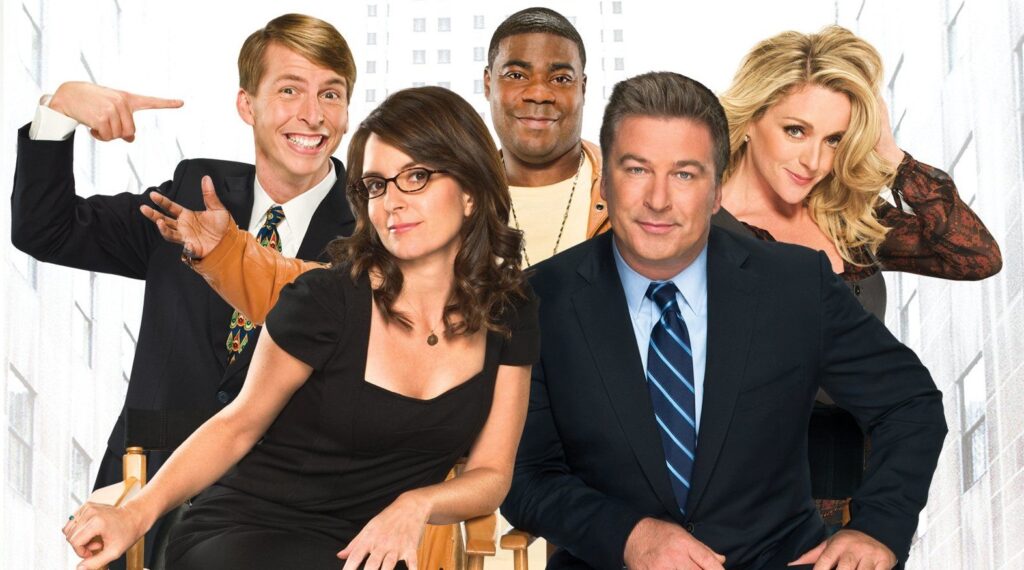 Today, we look at when (or if) you folks believe that 30 Rock "jumped the shark."
This is "Just Can't Jump It," a feature where we examine shows that launched in 2006 or later and whether they "jumped the shark." Jumped the shark means that the show had a specific point in time where, in retrospect, you realize that show was going downhill from there. Not every show DOES jump the shark. Some shows just remain good all the way through. And some shows are terrible all the way through. What we're looking for are moments where a show that you otherwise enjoyed hit a point where it took a noticeable nose dive after that time and if so, what moment was that?
30 Rock was a satire of Saturday Night Live written by and starring former Saturday Night Live head writer Tina Fey, which also satirized network television in general (and really, just made fun of all sorts of things). It co-starred Alec Baldwin, Tracy Morgan, Jane Krakowski and Jack McBrayer.
So first…DID IT JUMP THE SHARK? I don't think so.
WHEN DID IT JUMP THE SHARK I don't believe it did, but I'm open to what others think!
Let me know what you think in the comments or on social media!
Feel free to e-mail me at brian@popculturereferences.com for suggestions for shows for us to do in future installments!