When Did True Blood Jump the Shark?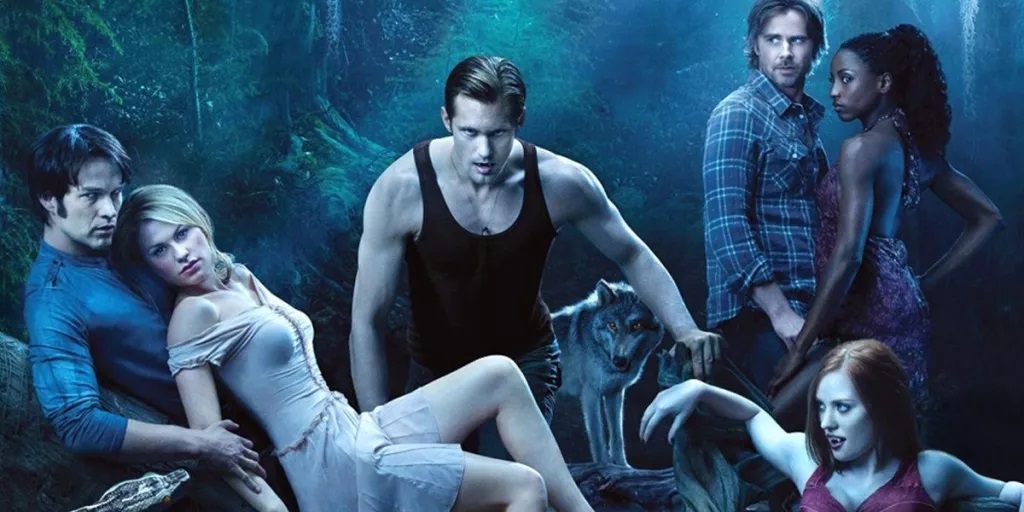 Today, we look at when (or if) you folks believe that True Blod "jumped the shark."
This is "Just Can't Jump It," a feature where we examine shows that launched in 2006 or later and whether they "jumped the shark." Jumped the shark means that the show had a specific point in time where, in retrospect, you realize that show was going downhill from there. Not every show DOES jump the shark. Some shows just remain good all the way through. And some shows are terrible all the way through. What we're looking for are moments where a show that you otherwise enjoyed hit a point where it took a noticeable nose dive after that time and if so, what moment was that?
True Blood was a hit vampire drama series on HBO that was based on a series of successful books called The Southern Vampire Mysteries by Charlene Harris starring the main character, Sookie Stackhouse, who falls in love with a vampire in Louisiana.
So first…DID IT JUMP THE SHARK? I think so, yes.
WHEN DID IT JUMP THE SHARK This is one of those deals where the show kept getting worse and worse, so it's weird to pick a moment where the show wasn't nearly as bad as it would get, but I think the moment Sookie learned she was a faerie was the shark jumping moment. It's not even that Sookie learning she's a faerie is all that crazy in this world of vampires and werewolves, it was just that it was handled SO poorly in the middle of a season where the show was going off the rails.
Let me know what you think in the comments or on social media!
Feel free to e-mail me at brian@popculturereferences.com for suggestions for shows for us to do in future installments!