When Did Dallas Jump the Shark?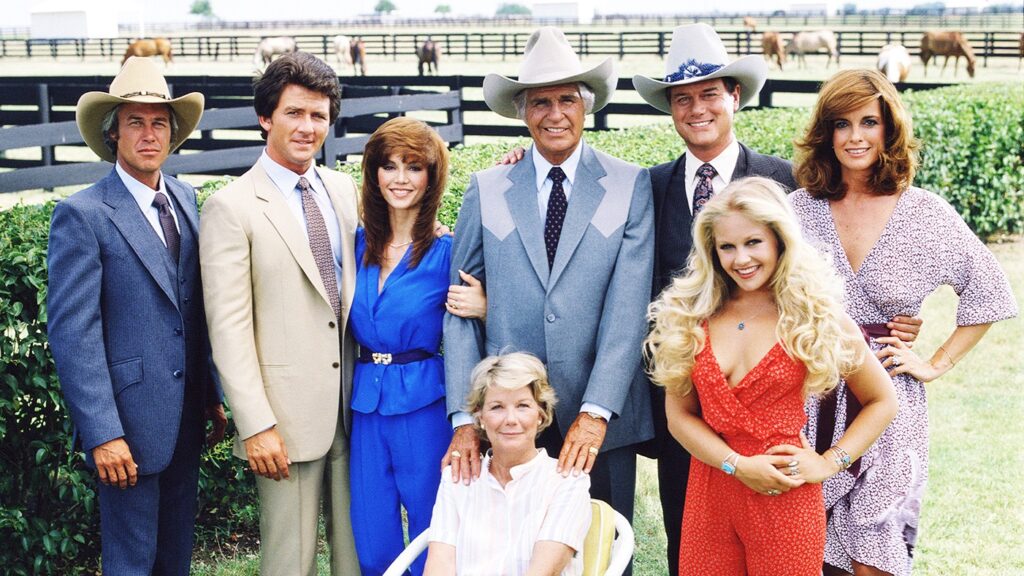 Today, we look at when (or if) you folks believe that Dallas "jumped the shark."
This is "Just Can't Jump It," a feature where we examine shows and whether they "jumped the shark." Jumped the shark (coined by Jon Hein) means that the show had a specific point in time where, in retrospect, you realize that show was going downhill from there. Not every show DOES jump the shark. Some shows just remain good all the way through. And some shows are terrible all the way through. What we're looking for are moments where a show that you otherwise enjoyed hit a point where it took a noticeable nose dive after that time and if so, what moment was that?
Dallas was a long-running primetime drama about a family that owned an oil business in Texas. Initially, the show was about a marriage between the warring families, the Ewings and the Barnes (the Barnes clan believed that the Ewing fortune was based on Jock Ewing conning Digger Barnes), but eventually, the charismatic head of the Ewing business, J.R. Ewing, became the central figure of the series. The show became so popular that when J.R. was shot, the mystery of who did the killing became a national obsession.
So first…DID IT JUMP THE SHARK? I think it is probably not unreasonable to say so.
WHEN DID IT JUMP THE SHARK In one of the most infamous moments in TV history, the show brought back one of its main characters, Bobby Ewing (whose marriage kickstarted the show) and simply wrote off the entire ninth season (which took place after his death) as a dream. My only real argument here is was the loss of Season 9 really that big of a deal?
Let me know what you think in the comments or on social media!
Feel free to e-mail me at brian@popculturereferences.com for suggestions for shows for us to do in future installments!