When Did Mad About You Jump the Shark?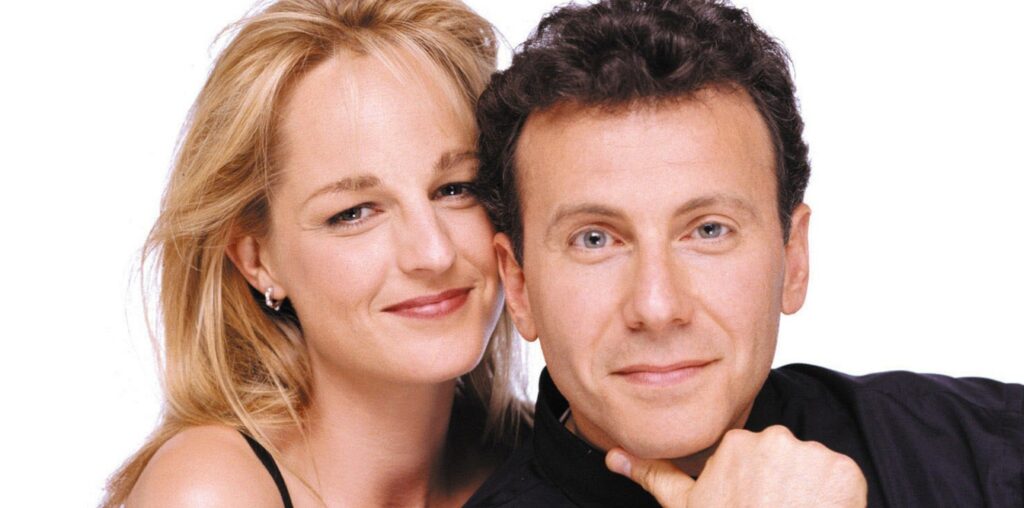 Today, we look at when (or if) you folks believe that Dallas "jumped the shark."
This is "Just Can't Jump It," a feature where we examine shows and whether they "jumped the shark." Jumped the shark (coined by Jon Hein) means that the show had a specific point in time where, in retrospect, you realize that show was going downhill from there. Not every show DOES jump the shark. Some shows just remain good all the way through. And some shows are terrible all the way through. What we're looking for are moments where a show that you otherwise enjoyed hit a point where it took a noticeable nose dive after that time and if so, what moment was that?
Mad About You was a long-running sitcom about a married couple living in New York City starring Paul Reiser and Helen Hunt as Paul and Jamie Buchman. Reiser was nominally the initial star of the series, as the show was created by him and Danny Jacobson, but Hunt literally became a movie star as the series continued, so by the end of the run, there was a weird new power dynamic on the series, as she was now an Academy Award-winning Best Actress winner. Hunt and Reiser were both paid $1 million apiece per episode for the show's final season.
So first…DID IT JUMP THE SHARK? I think so.
WHEN DID IT JUMP THE SHARK Remember that $1 million an episode thing? That was also when the show jumped the shark, as the Buchmans had a kid at the end of Season 5, and after a decent enough season 6 about them adjusting to the new baby, Season 7 was just about…nothing. The show's dynamic was just dramatically different in that final season. Lots of "What is even going on on this show?" stuff and Hunt, in particular, seemed to want to be anywhere BUT on the show. The series had previously done a controversial plotline where the Buchmans almost divorced, but I think the show mostly handled that well enough.
Let me know what you think in the comments or on social media!
Feel free to e-mail me at brian@popculturereferences.com for suggestions for shows for us to do in future installments!