When Did Lost Jump the Shark?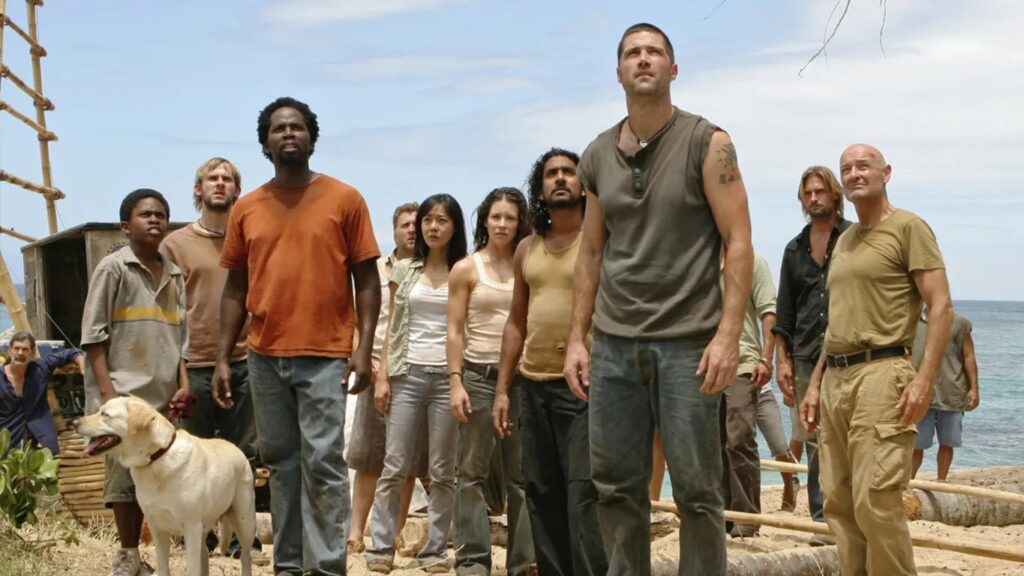 Today, we look at when (or if) you folks believe that Lost "jumped the shark."
This is "Just Can't Jump It," a feature where we examine shows and whether they "jumped the shark." Jumped the shark (coined by Jon Hein) means that the show had a specific point in time where, in retrospect, you realize that show was going downhill from there (even if, in some rare occasions, the show later course-corrected). Not every show DOES jump the shark. Some shows just remain good all the way through. And some shows are terrible all the way through. What we're looking for are moments where a show that you otherwise enjoyed hit a point where it took a noticeable nose dive after that time and if so, what moment was that?
Lost was a bit of a sensation. It followed the survivors of a plane crash on a mysterious island as they tried to both survive on the island and also get of the island, as well. One of its innovations was that each episode would feature an extensive flashback spotlighting a different member of the series, so we'd get to know every character REALLY well by the end of Season 1. There were a number of twists and turns involving more and more supernatural events as the show went on before ending in Season 6.
So first…DID IT JUMP THE SHARK? I think so, yes.
WHEN DID IT JUMP THE SHARK Lost is famous as an example of a show that couldn't quite cash all of the mystery checks that the show issued in its first season, where the creators clearly didn't have a specific plan in mind. However, when the creators realized that they needed an actual plan, the last few seasons were carefully planned out, and with that in mind, I really didn't like what they came up with for the final season. I loved the show, even through some major "We are clearly just treading water here, plot direction-wise" sections of the series, and I think Season 5 ended extremely well…but then Season 6 did a dual plotline approach with half of the show taking place in literally limbo (as presented as a sort of alternate reality) in place of the traditional flashbacks/flashforwards and the other half continuing the present day adventures of the cast (which had been pared down dramatically, since death didn't matter so much when we could just follow the "dead" characters in the limbo storyline in each episode). I just think things went off the rails in Season 6 and I did not enjoy it at all (I'm sure there were some good one off episodes mixed in there, but ooph). I concede that it WAS their plan, but boy, I did not like that plan, so I'm going Season 6.
Let me know what you think in the comments or on social media!
Feel free to e-mail me at brian@popculturereferences.com for suggestions for shows for us to do in future installments!