When Did Shameless Jump the Shark?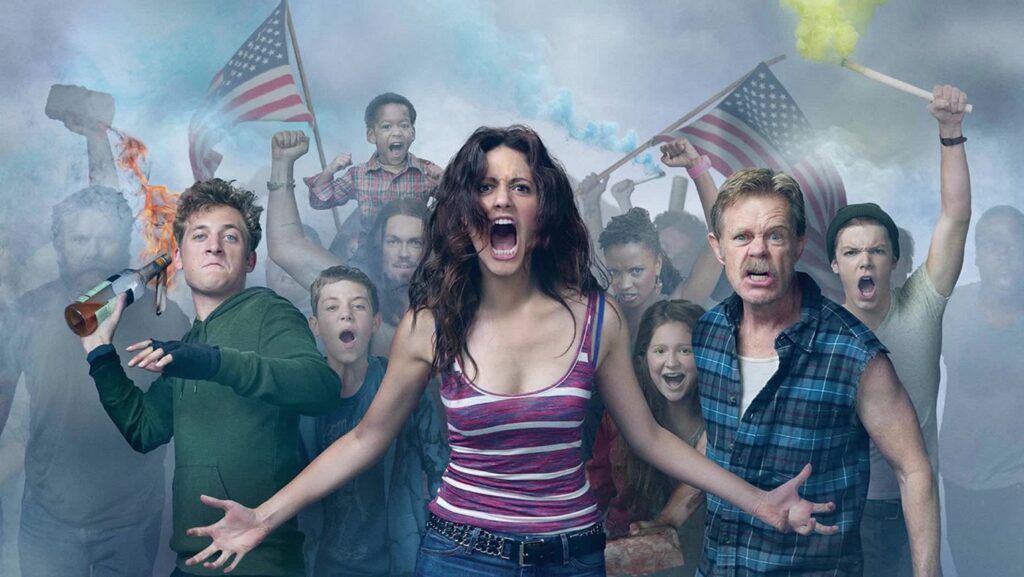 Today, we look at when (or if) you folks believe that Shameless "jumped the shark."
This is "Just Can't Jump It," a feature where we examine shows that launched in 2006 or later and whether they "jumped the shark." Jumped the shark means that the show had a specific point in time where, in retrospect, you realize that show was going downhill from there. Not every show DOES jump the shark. Some shows just remain good all the way through. And some shows are terrible all the way through. What we're looking for are moments where a show that you otherwise enjoyed hit a point where it took a noticeable nose dive after that time and if so, what moment was that?
Shameless was about a dysfunctional family living in the South Side of Chicago, with single father Frank (William H. Macy) drunk or high all of the time and so his oldest daughter, Fiona (Emmy Rossum), has had to raise her brothers and sisters since she was very young. The show follows the kids as they grow up into young adults themselves.
So first…DID IT JUMP THE SHARK? I believe it did.
WHEN DID IT JUMP THE SHARK I think it probably jumped even before this point, but when Fiona left, that was the major "Okay, this is totally jumped" moment. But really, it almost certainly jumped before then, as the show was built upon this bizarre foundation where nothing TOO good could happen for the Gallaghers, or else there'd be no show, but nothing too bad could happen, either, as, again, there would be no show. So the show just kept going in this roller coaster to nowhere. Never too up, but also never too down. Had it ended five or six seasons in, it would have been a strong narrative overall. Instead, it lasted ELEVEN SEASONS.
Let me know what you think in the comments or on social media!
Feel free to e-mail me at brian@popculturereferences.com for suggestions for shows for us to do in future installments!