When Did Superstore Jump the Shark?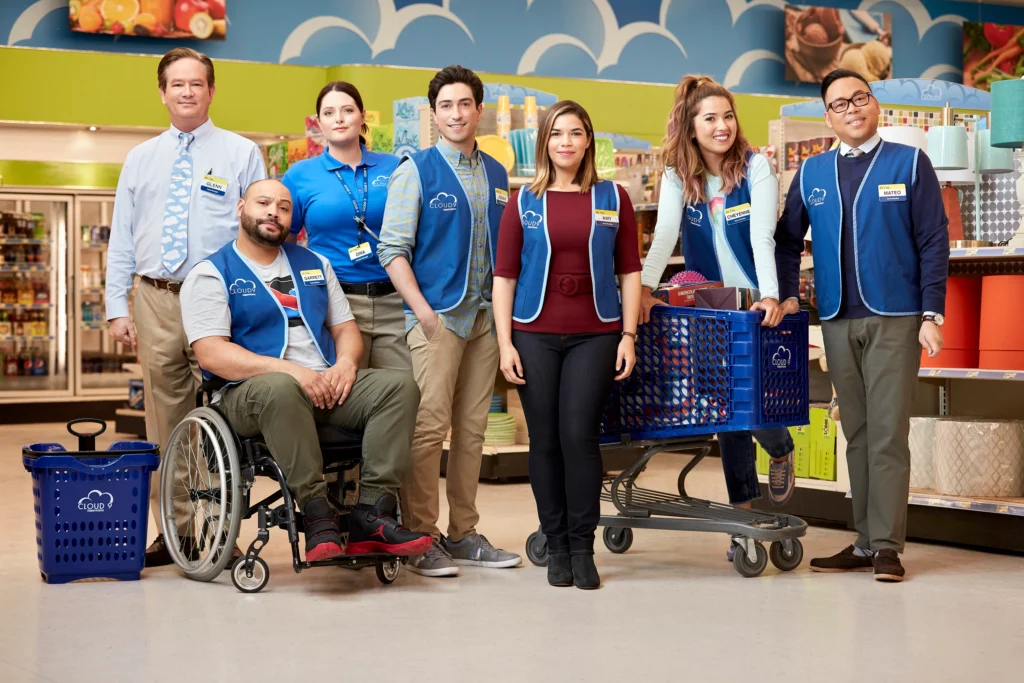 Today, we look at when (or if) you folks believe that Shameless "jumped the shark."
This is "Just Can't Jump It," a feature where we examine shows that launched in 2006 or later and whether they "jumped the shark." Jumped the shark means that the show had a specific point in time where, in retrospect, you realize that show was going downhill from there. Not every show DOES jump the shark. Some shows just remain good all the way through. And some shows are terrible all the way through. What we're looking for are moments where a show that you otherwise enjoyed hit a point where it took a noticeable nose dive after that time and if so, what moment was that?
Superstore was about the workers at Cloud 9, a fictional big box store. It was notable in how it addressed timely issues in a comedic way. It was a lot more relatable than a number of other sitcoms.
So first…DID IT JUMP THE SHARK? I don't think that it did.
WHEN DID IT JUMP THE SHARK I don't believe it did, but I guess you could argue that when it lost America Ferrera? I really don't know, I'd be interested in what you folks think.
Let me know what you think in the comments or on social media!
Feel free to e-mail me at brian@popculturereferences.com for suggestions for shows for us to do in future installments!