When Did The X-Files Jump the Shark?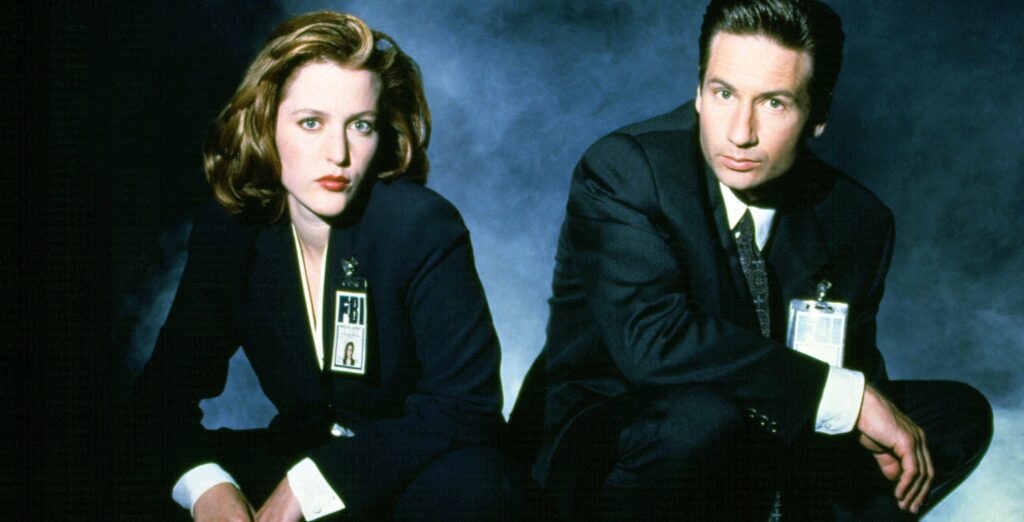 Today, we look at when (or if) you folks believe that The X-Files "jumped the shark."
This is "Just Can't Jump It," a feature where we examine shows and whether they "jumped the shark." Jumped the shark means that the show had a specific point in time where, in retrospect, you realize that show was going downhill from there. Not every show DOES jump the shark. Some shows just remain good all the way through. And some shows are terrible all the way through. What we're looking for are moments where a show that you otherwise enjoyed hit a point where it took a noticeable nose dive after that time and if so, what moment was that?
Since I launched this feature, I had been doing just shows since Jon Hein sold off the original Jump the Shark website, but it occurred to me recently, "Why am I doing that? That website is long gone, so people CAN'T actually easily check older shows, so why are you limiting it to recent shows?" So, well, now I'm opening it up to all shows. Since that means we have a LOT more options, I'll do more of them (figure two a week, Tuesdays and Thursdays). I'll do two today to start.
I'll alternate dramas and sitcoms, so our first drama will be The X-Files.
The X-Files was about a little-known division of the Federal Bureau of Investigation known as, well, you know, the X-Files. The two main agents throughout the nine-season run of the original series (plus two more revival seasons over a decade later) were Fox Mulder (David David Duchovny) and Dana Scully (Gillian Anderson). Scully was famously the more skeptical of the pair, while Mulder was the "believer" (hence the tagline, "I Want to Believe"). Each episode they would investigate paranormal and unexplained phenomena, and the whole series had a bit of an overall myth arc to it, as well.
So first…DID IT JUMP THE SHARK? Yes, I think it is fair to say so.
WHEN DID IT JUMP THE SHARK I'll go with my wife on this one, as she's The X-Files expert in our family. She says that while it was getting worse before this point, it was when Duchovny left the series that the show really jumped the shark, even though his replacement, Robert Patrick's John Doggett, wasn't actually bad (he was now sort of the skeptic to Scully, who had been around long enough at this point to no longer be so skeptical), but the show's myth arc was way overblown at this point, and it just wasn't as good.
Let me know what you think in the comments or on social media!
Feel free to e-mail me at brian@popculturereferences.com for suggestions for shows for us to do in future installments!