Where Is the Viral Gumby's Rock Band Video From?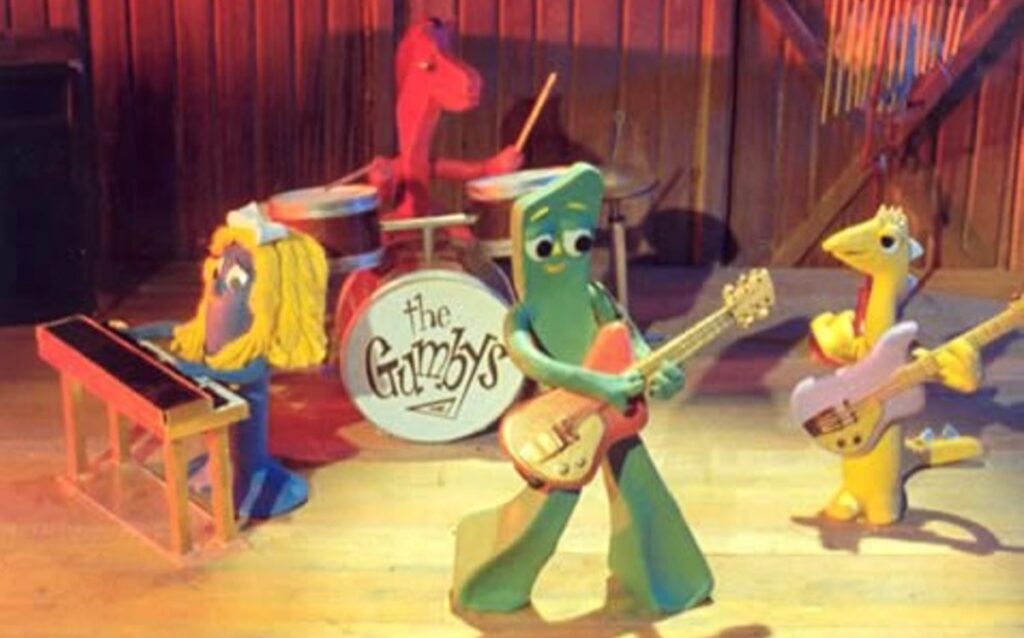 Today, we look at the origin of Gumby's rock band music video.
This is "See the Meaning," a feature where I provide the context behind notable out-of-context viral bits on social media.
There is an awesome Twitter account called "Gumby's Band Playing Different Songs."
In it, Gumby and his band are then shown to be playing, well, different songs. Here they are doing Bob Dylan's "Like a Rolling Stone"…
Gumby and his band perform "Like a Rolling Stone" by Bob Dylan pic.twitter.com/A4QxI129jX

— Gumby's Band Playing Different Songs (@GumbysBand) July 21, 2022
The origin, though, of the video of the band playing is from the 1988 cartoon series, The Gumby Adventures by the great Art Clokey, specifically the August 13, 1988 episode, "Gumby Music Video (G.M.V.)"
There are some music video parodies in there, but really only a couple of Michael Jackson music videos. I guess Clokey probably didn't have the biggest knowledge of music videos at the time.
I'm sure that there are plenty of other great examples of this sort of thing, so feel free to drop me a line at brian@popculturereferences.com if you have ideas for future installments of See the Meaning!