Which Celebrity Did the Best Job of Doing a Cameo on a TV Series Making Fun of Themselves?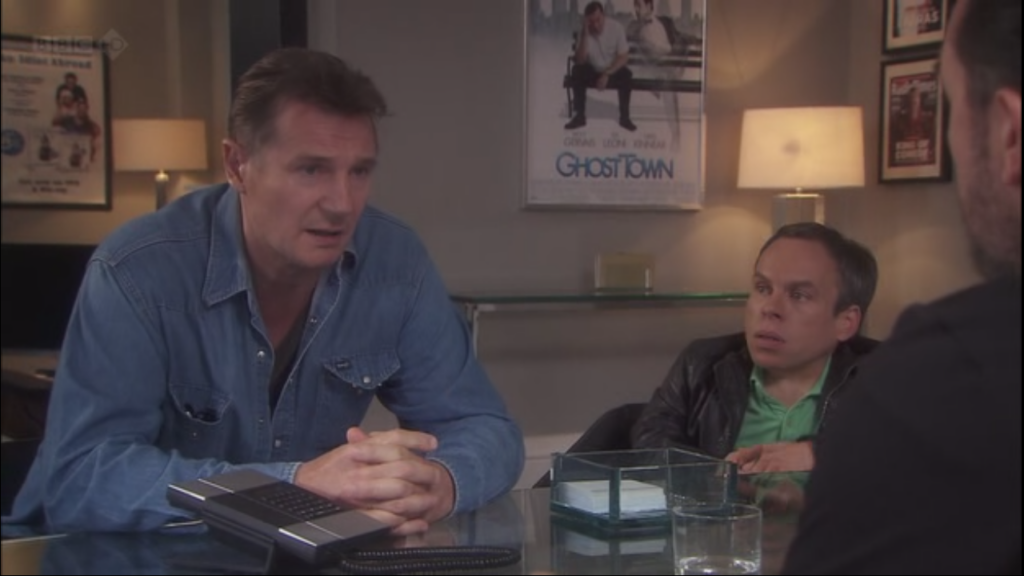 Today, I'm looking to see what you think was the best instance of a celebrity doing a cameo on a TV series playing exaggerated versions of themselves.
Pop Culture Theme Time is a feature where I put a question to you to see what you think about a particular theme. I might later revisit the theme for a future Drawing Crazy Patterns or Top Five.
Frequently, celebrities will make cameos on TV shows playing exaggerated versions of themselves (as opposed to stuff like Don't Trust The B in Apartment 23, where James Van Der Beek played himself as a regular character). These cameos are typically quite fun. What's your favorite example of this sort of thing? I'm not counting sketch shows for this, by the way, as that's too simple. I mean "regular" TV shows.
My pick is Liam Neeson's cameo on the Warwick Davis comedy series, Life's Too Short, where Davis visits Ricky Gervais and Stephen Merchant for help on a new series but they are visiting with Neeson, who wants to get into comedy and so he tries some improvisation with Gervais and it is hilarious in how awful it is…
Neeson really plays himself as a buffoon well.
That's my pick. What's yours?
And feel free to suggest future Pop Culture Theme Time topics to me at brian@popculturereferences.com!