Which Once-Naïve TV Character Had the Best 'Darkening' Arc?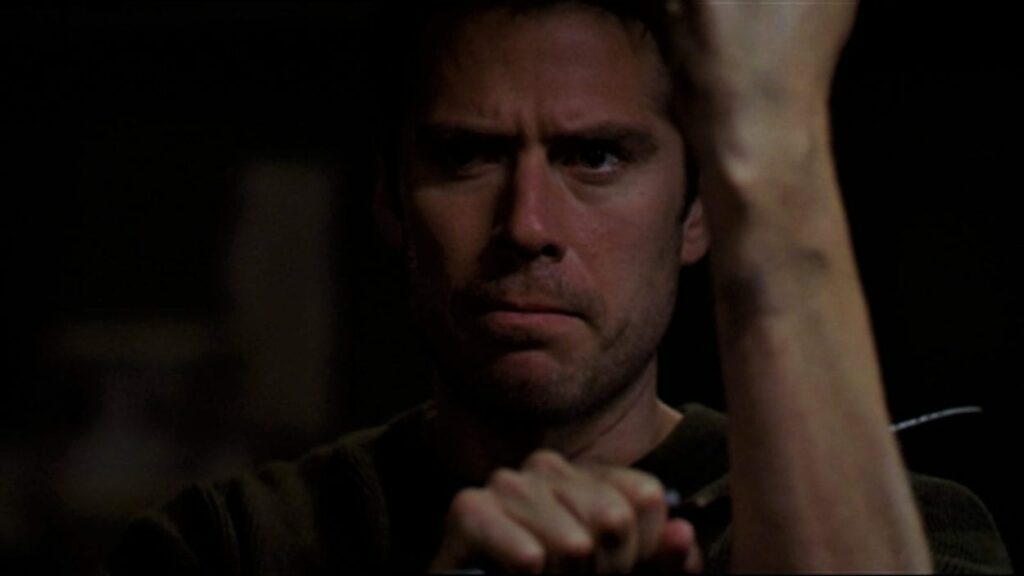 Today, I'm looking to see which once-naïve TV character had the best "darkening" arc where they became dark and serious?
Pop Culture Theme Time is a feature where I put a question to you to see what you think about a particular theme. I might later revisit the theme for a future Drawing Crazy Patterns or Top Five.
A very common thing on TV shows is for shows to take an "innocent" or naïve character really go through some shit and come out on the other side as a darker, often more badass character.
My pick would be Wesley Wyndam-Pryce from the Buffy the Vampire Slayer spinoff, Angel. Wesley was introduced as a bit of a loser on Buffy (a Watcher sent to replace Giles who wasn't really capable of ever replacing Giles), but slowly redeemed himself on Angel by becoming part of Angel's loosely affiliated team of vigilantes that made up Angel Investigations. However, in Season 3, Wesley betrayed Angel after being tricked by a fake prophecy that Angel was going to murder his own son (so Wesley kidnapped the child to protect it, but he was taken from Wesley by the bad guys). Wesley then seemingly broke bad, and got all dark, but in the end, he and Angel slowly became friends and allies again.
That's my pick. What's yours?
And feel free to suggest future Pop Culture Theme Time topics to me at brian@popculturereferences.com!