Who Did Dave Grohl Not 'Owe Anything' in the Foo Fighters' 'I'll Stick Around'?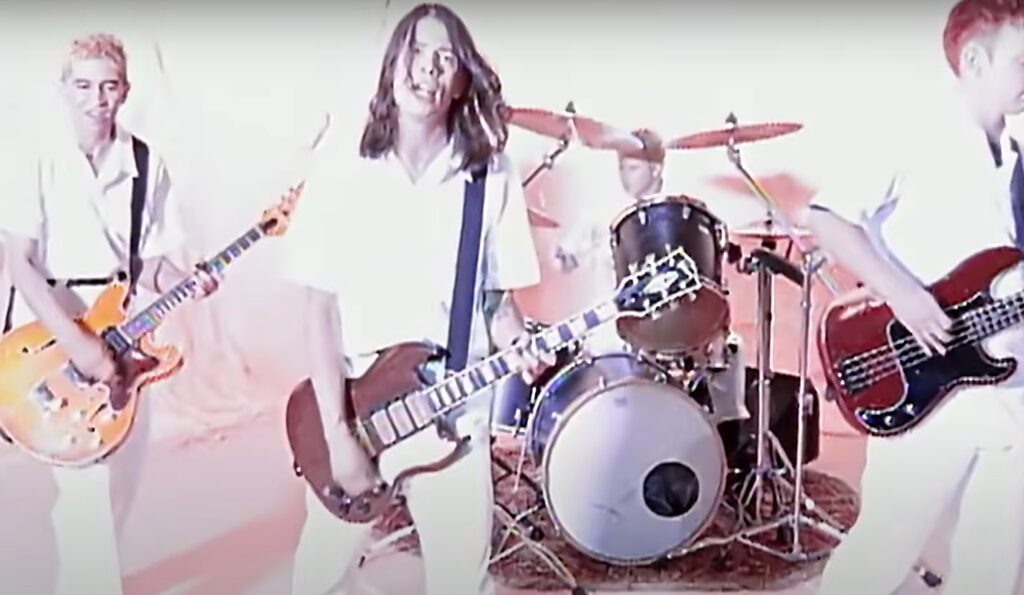 Today, we look who Dave Grohl did not "owe anything" to in the Foo Fighters' hit song, "I'll Stick Around."
This is "What It's All About," a new feature that explains what certain notable songs were written about, provided that the song wasn't written about the work of another famous person (in which case that'd be a Meta-Message).
The original self-titled Foo Fighters album was unusual because it was really just a Dave Grohl solo album. It was only once the album was finished that Grohl formed an actual band so that he could do the songs live (as him playing all of the instruments was fine in studio, but obviously not live, although you definitely would love to see him try, right?).
Another interesting thing about the earliest Foo Fighters music is that Grohl didn't do traditional paid singles at the time, he just released promotional singles. So even though the early songs were hits, they couldn't really chart on the Hot 100.
In any event, their second single was "I'll Stick Around," and the lyrics are pretty intense…
I thought i knew
All it took to bother you
Every word i said was true
And that you'll see
How could it be
I'm the only one who sees
Your rehearsed insanity Yeah
I still refused
All the methods you abused
It's alright if you're confused
Let me be
I've been around
All the pawns you've gagged and bound
They'll come back and knock you down
And I'll be free
I've taken all and I've endured
One day this all will fade I'm sure
I don't owe you anything
At the time, everyone assumed that Grohl was referring to Courtney Love, the widow of Grohl's former bandmate, Kurt Cobain, as the surviving members of Nirvana and Love had some issues with each other in the wake of Cobain dying by suicide.
In a 2009 biography about Grohl, This is a Call: The Life and Times of Dave Grohl, by Paul Brannigan, Grohl amusingly just addressed the rumor head on with, "I don't think it's any secret that 'I'll Stick Around' is about Courtney. I've denied it for fifteen years, but I'm finally coming out and saying it. Just read the fucking words!"
Pretty funny.
Okay, folks, if you have any suggestions for more What's It All About installments, drop me a line at brian@poprefs.com! I'm obviously not getting a FULL month of pieces up in March, but I'll get the other posts up throughout April, as well, along with whatever my month-long feature is in April (so you'll still get a month's WORTH of these posts…just not in March. Going away for two weeks really throws everything out of whack, ya know?).