Who is the Voice of the 80s In Your Mind?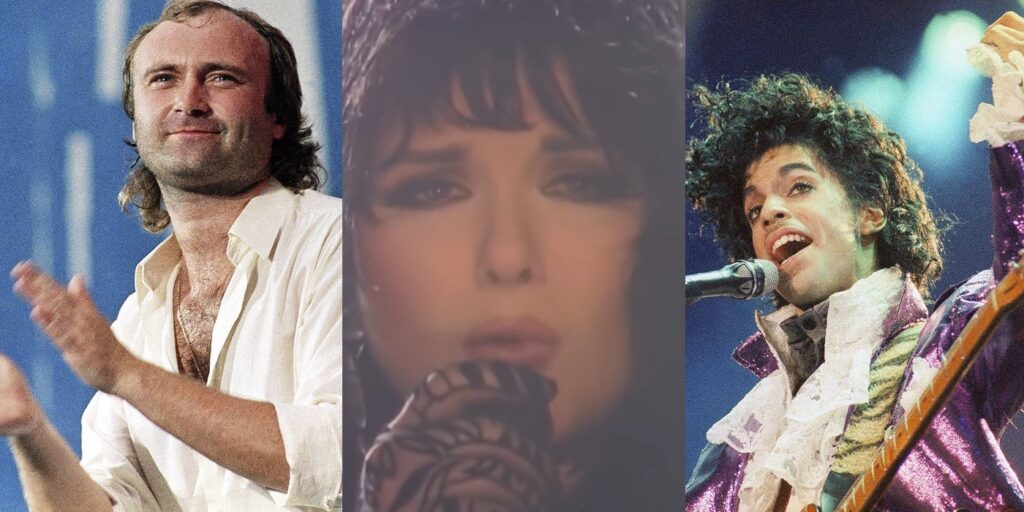 Today, I want to know who you think is the "Voice of the 80s" in your mind.
Pop Culture Theme Time is a feature where I put a question to you to see what you think about a particular theme. I might later revisit the theme for a future Drawing Crazy Patterns or Top Five.
My buddy Troy Brownfield wrote an excellent article called "Who Was the Actual Voice of the 80s?," where he went through all of the Top 40 singles of the 1980s, and counted up who had the most appearances as a lead vocalist (or as a major chorus hook) on Top 40 singles, figuring that that would let us know who was the voice of 1980s.
I think it's a totally compelling approach to the concept, but obviously, and I'm sure Troy would acknowledge it, it's just ONE approach to the concept. So I'd be interested in hearing who YOU all believe is the "Voice of the 80s"?
My wife went with Heart, as I think "Alone" screams 80s to her, but for me, I'm going with Phil Collins, which actually matches up with Troy's approach perfectly, so I, at least, am personally down with Troy's take.
I'm just interested in what YOU all think! So let me know! Just so long as it isn't that hack Kim Carnes (kidding, Kim Carnes' Fan Club!).
And feel free to suggest future Pop Culture Theme Time topics to me at brian@poprefs.com!