Why Hasn't True Lies Been Released on Blu-Ray?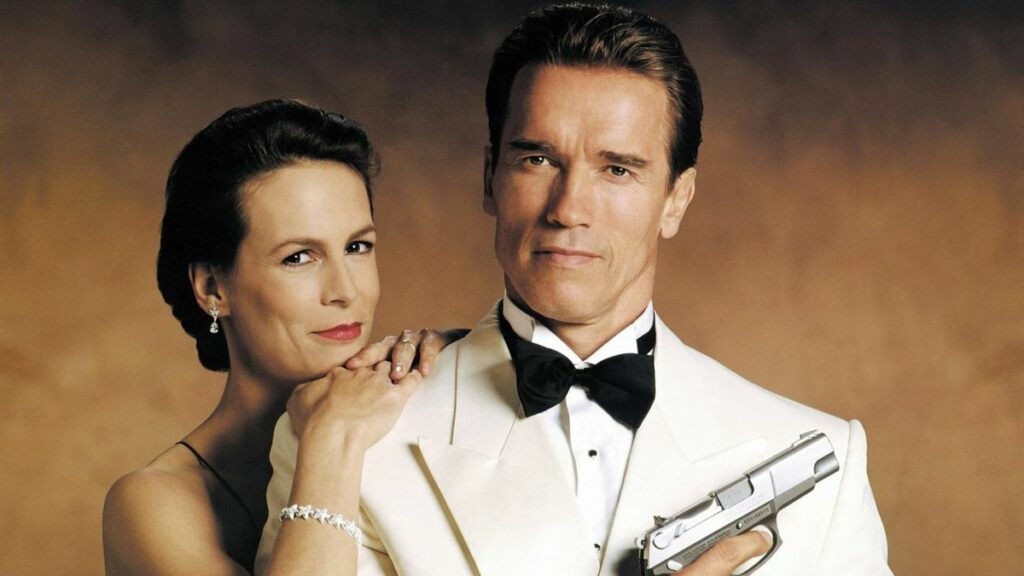 Today, we reveal why the hit film, True Lies, has never been released on Blu-Ray.
In Pop Culture Questions Answered, I answer whatever questions you folks might have about movies, TV, music or whatever (feel free to e-mail questions to me at brian@pop culture references.com).
In a recent comment, reader James R. asked, "Why has True Lies never been released on Bluray?"
It all comes down to the film's director, James Cameron. He controls the transfers of the original film to the Blu-Ray and it clearly just isn't a huge priority for him. He's pretty much all in on his Avatar universe of films.
In 2018, he explained to Empire Magazine in response to a fan question about when True Lies would be released on Blu-Ray, "Man, it's on my to-do list. It's a question of time-management. True Lies and The Abyss both have Blu-ray transfers that are complete for my review. The problem is the next 14 hours when I have to go back and trim the color and get each one perfect. That's 28 hours. I don't have 28 hours. I've put it on my list to try to get it done before the end of the year."
Just a few months back, Empire then had a bit where other notable directors and writers asked Cameron questions, and the Duffer Brother (of Stranger Things fame) asked, "Bonus question: When are you going to finally release 4K Blu-rays for The Abyss and True Lies??"
Cameron replied, "Comin' at ya soon."
Then, just back in January at the Critics Choice Awards, Cameron said that the Blu-Ray releases of both films would be in the second half of 2023.
So we shall see if that actually happens (he's been saying The Abyss is close for six-seven years now).
Thanks for the question, James!
If anyone else has a pop culture question, drop me a line at my new and much shorter e-mail, brian@poprefs.com!