Wolverine's Deadpool 3 Costume Sees Fans Mock X-Men 'Yellow Spandex' Joke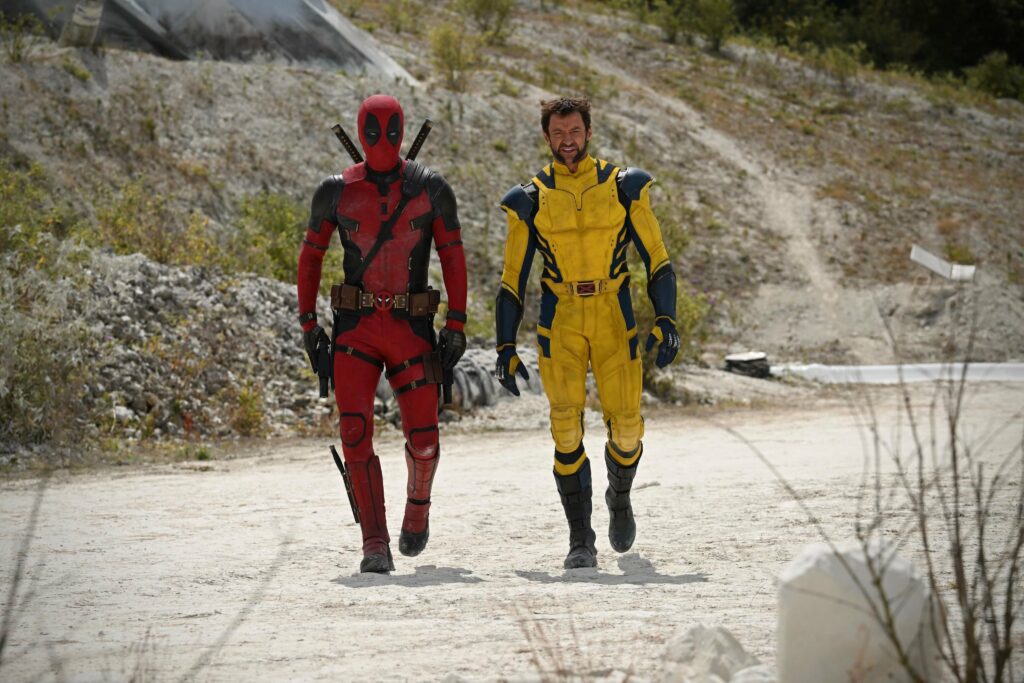 Today, I show how fandom has collectively responded to the reveal of Wolverine's new costume in Deadpool 3 by mocking an old joke from 2000's X-Men about yellow spandex.
Knowledge Waits is a feature where I just share some bit of pop culture history that interests me that doesn't quite fit into the other features.
One of the interesting things about social media is when everyone sort of collectively makes the same joke at the same time. It's totally understandable, of course, as often, a joke is both A. kind of obvious but also, more importantly, B. worth pointing out.
In the case of the reveal of Wolverine's costume for Deadpool 3, it is hard NOT to note that the costume is very pointedly yellow, and there was a joke in 2000's X-Men where Wolverine questions their costumes to Cyclops, and Cyclops jokes that, well, it is better than yellow spandex (specifically, "What would you prefer, yellow spandex?"), and Wolverine concedes that point.
And fans have latched on to that!
What would you prefer… yellow spandex? #Deadpool3 pic.twitter.com/z70Uw6emnP

— Alex Lobo needs ☕️ 🇨🇺 ⚡️ (@GeekLawGrad) July 10, 2023
hate to see that "what would you prefer, yellow spandex?" joke vindicated like this https://t.co/r3rBIJxS8T

— kayleigh hearn (@ronchronchronch) July 10, 2023
Huh. I guess he did prefer yellow spandex after all.
(I know it's an obvious joke, I've got vacation brain, ok???) pic.twitter.com/oSnlXFPuja

— Council of Geeks (@councilofgeeks) July 10, 2023
23 years after being deathly afraid to put him in yellow spandex on screen, he's finally wearing it. 👍🏾 #Deadpool3 #Wolverine pic.twitter.com/vTHz3vflOo

— FliteCast (@TheFliteCast) July 10, 2023
I know it's kind of dorky, but I truly enjoy this aspect of the online fan experience, the way that we all have the same joke reactions to something. It provides a fun sort of sense of community to things.
If anyone has any pop culture bit that you'd like me to discuss, drop me a line at brian@poprefs.com